Ethiopia is going through its worst drought in about 50 years. The drought, that has caused widespread famine and malnutrition, is caused by El Niño, the year-long warming taking place along the equator in the eastern half of the Pacific .
Families are starving
So far, the nation has lost 75% of its harvests and one million livestock. The last three rainy seasons have failed. This has had devastating effects on the population since more than 83% of Ethiopians live in rural areas and rely on their own farming to survive. Ethiopia's agriculture industry makes up 42.3% of the GDP and according to Newsweek Magazine, an estimated 430,000 children in the country are severely malnourished. Genet Tamista, the mother of two young children, was waiting with hundreds of other parents to have her two-year-old child tested for malnutrition when she opened up to the press.
"I have nothing to eat at home," she said. "I can't even buy maize by myself. People can look at us and think we're OK, but we are in great danger. We have nothing."
She has lost hope that rain will return any time soon.
"We have no water and no food. I don't know what is coming for the future, but I have no hope about the rain."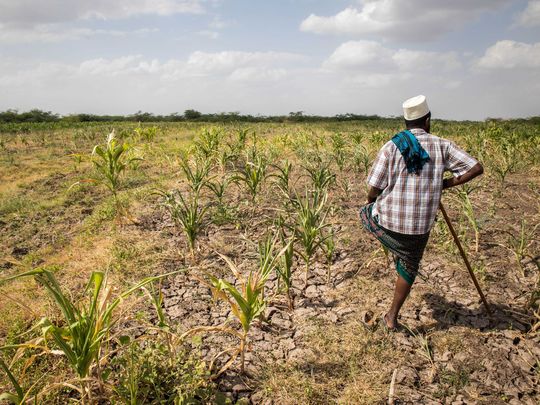 The response has been slow
According to the World Bank, Ethiopia has 97 million inhabitants and about 10 to 15 million Ethiopians need emergency humanitarian food aid. The World Health Organization's emergency threshold for malnutrition is 15%; this ratio has past 20% in the most affected areas. There are two major issues affecting the aid's response. The first is that people are constantly migrating to find food, water, pasture, and work. Haso Bultum, a mother of two malnourished twins, explained
"It's very hard. I've had no sleep, because we're trying to find some food for our cattle. To save ourselves we're constantly moving."  
Because people are moving around, they may miss out on the food rationing programs. The second major problem is the lack of fundraising. Chege Ngugi, the national director of the charity ChildFund Ethiopia, said:
"Fundraising for this response has been very slow."
 The goal is to raise $1.4 billion. But only half of that has been raised.  
"My priority is to support the efforts of the government of Ethiopia to save lives, but we're not reaching everybody," Ngugi added.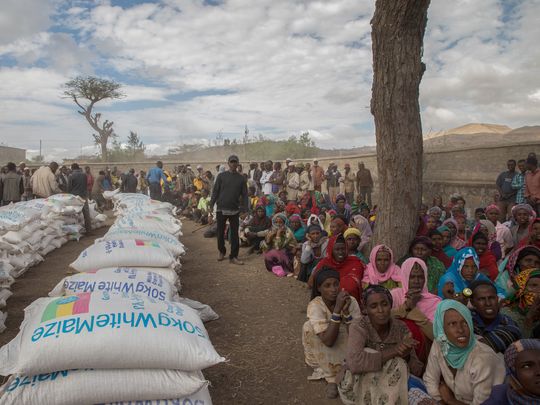 The devastating effects of climate change
El Niño leads to abnormal weather conditions, ranging from floods to droughts. The 2015-2016 season has been the worst El Niño occurrence ever recorded. Many believe that climate change has caused this problem – the greenhouse gas emissions lead to higher atmospheric temperatures, which cause more extreme and intense El Niño-related weather changes. Several countries in Africa, like South Africa, are also suffering from droughts. And this is just one of the few ways climate change has been affecting the continent.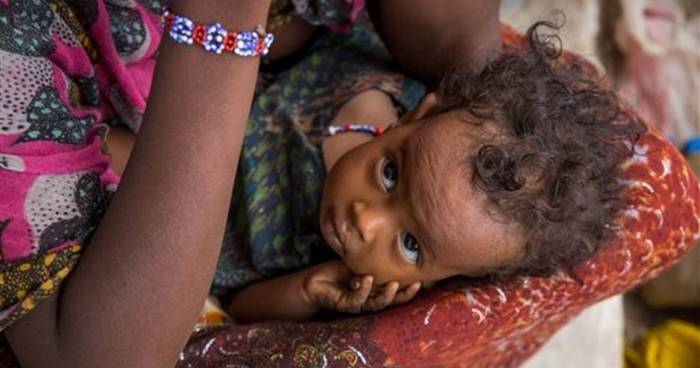 SEE ALSO: 14 Powerful Photos That Show The Reality Of Climate Change In Africa.