[onepage]
[gallerypage]
When Britain is threatening to leave the European Union, African countries are promoting regional integration by launching a passport that will grant visa-free access to all 54 states. The first two long-awaited African passports were finally issued.
African integration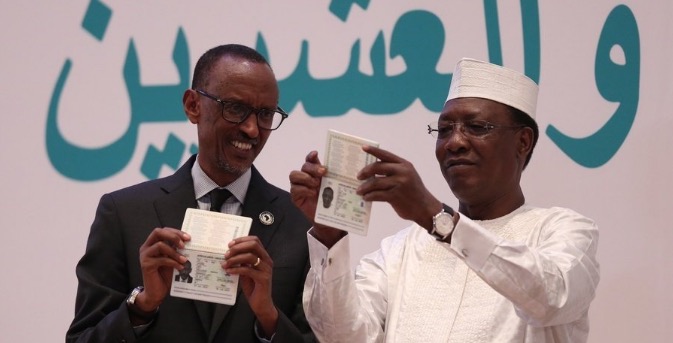 During the opening ceremony of the 27th Ordinary Session of the Assembly of the African Union held in Kigali, the outgoing Chairperson of the African Union, Nkosazana Dlamini-Zuma handed the first two copies of the African passport to Chadian president, Idris Deby Itno and to Rwandan president Paul Kagame. The document is printed in five languages, English, French, Arabic, Portuguese and Swahili and has high-security features.
"I am glad to be the first African citizen to hold the African passport, and of course, my brother Paul (Kagame) […] These are great steps we are taking. Our Union has great ambitions in order to ensure economic and political integration," Deby said.
[/gallerypage]
[gallerypage]
A positive response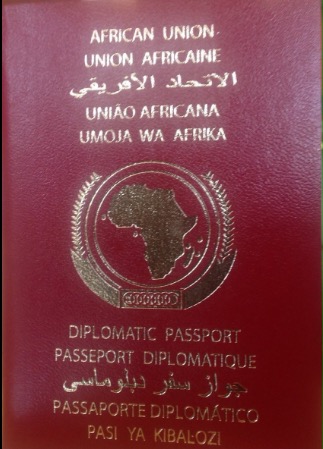 Many expect this measure to facilitate the mobility of Africans and ease trade across the continent, promote regional integration and stimulate the countries' economies. However, a few skeptics do not find this travel document convenient for security and border control reasons. The passport will be first issued to Heads of States and high-ranking African Union (AU) diplomats. Dlamini-Zuma urged the Heads of State to facilitate the delivery of the travel documents in their respective countries:
"At the Summit in January 2016 this year, you decided that we must launch the African Passport. We are making this start with our Heads of State and Government, with Foreign Ministers, the leadership of the RECs and Organs. But, we've been overwhelmed by requests, and enquiries of other Ministers, officials, and Africans citizens to share in this privilege of holding an African passport.We will therefor suggest to the Summit for consideration, as we launch the African passport today, that we agree to create the conditions for Member states to issue the passport to their citizens, within their national policies, as and when they are ready."
SEE ALSO: These 15 African Passports Will Give You Access To More Than 60 Countries…Without A Visa!
[/gallerypage]
[/onepage]