Ethiopia has been dealing with protests since November 2015. Around that time, the government had made the controversial decision to expand the municipal borders of capital city Addis Ababa into farmland of the Oromia region. Oromia is the largest of the nine ethnic regional states in the country. Opposition leaders and activists believe that the expansion would be used for land grabs and would displace rural farmers. The government decided to retract the plan in January and claimed that they have the situation under control. But human rights groups are telling a different story: the Ethiopian government has supposedly been violently suppressing the peaceful protests, with as many as 200 casualties since November.
Government crackdown
The government retracted the "Addis Ababa Integrated Development Master Plan" on January 12 and said that the initial chaos has calmed down. Human Rights Watch reported that while the protests have slowed down, the Ethiopian government has been violently suppressing the Oromia region. They interviewed 60 protesters and witnesses in the Oromia region from December to January. According to locals, policemen have carelessly fired into crowds, done mass roundups, killed during arrests, and used torture. There was a troubling occurrence on January 10th when security forces threw a grenade at students at Jimma University in western Oromia and stored dormitories. There was another incident on February 12 when forces fired on a bus coming from a wedding and killed four people.  
"Flooding Oromia with federal security forces shows the authorities' broad disregard for peaceful protest by students, farmers and other dissenters," said Leslie Lefkow, deputy Africa director at Human Rights Watch. "The government needs to rein in the security forces, free anyone being held wrongfully, and hold accountable soldiers and police who used excessive force."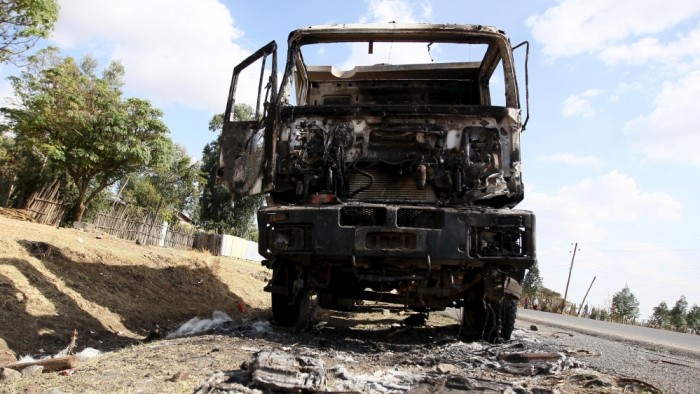 A history of disagreement
Oromo politician Merera Gudina said that the issue goes beyond these incidents. He added that people in the Oromo community feel discriminated against and marginalized within the nation. Gudina feels like his people are left out of cultural activities and important national decisions. The Oromia region speaks a different language than the rest of the country; the region's main language is the Oromo language, while the official language of Ethiopia is Amharic. And while the Ethiopian economy as a whole has been growing, many in Oromia are still poor. This is not the first time that people from the region clash with the central government. In 1973, Oromo nationalists created the Oromo Liberation Front (OLF) to fight for their rights against the Ethiopian Empire. It has been outlawed as a terrorist organization by the government.  
"Until the Oromo's get their proper place in this country I don't think it [dissent] is going to go. The government wants to rule in the old way; people are resisting being ruled in the old way," Gudina said.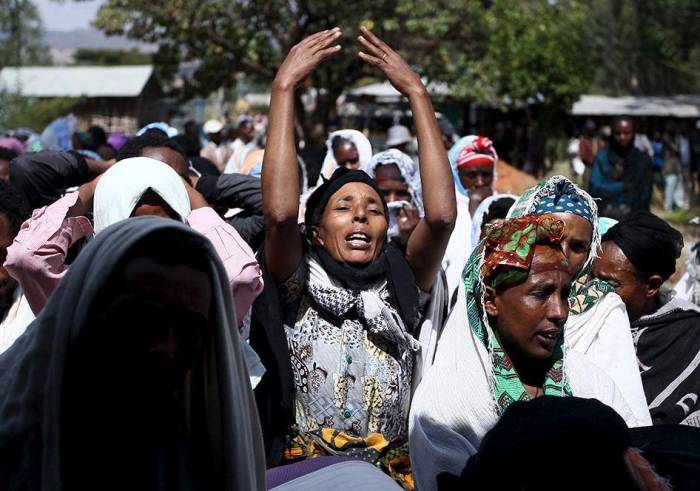 SEE ALSO: One Of The Worst Droughts In Ethiopia's History Is Going Unnoticed.