What has been announced months ago is now a reality. American company Starbucks has opened its first location in Sub-Saharan Africa.
A first in South Africa
The Seattle-based company, which sources its coffee from 9 African countries, opened a location in Johannesburg at the corner of Cradock Heights and Tyrwhitt Avenue in Rosebank. Starbucks partnered with Taste Holdings, a South African-based management group that owns several licenses in the food sector, to bring the ultimate Starbucks experience to South African consumers. The store features artwork that pays homage to the South African tradition of basket weaving and a 3-D rendition of the famous Starbucks Siren in wood. Everything in the store has been handcrafted and sourced by local artisans.
"This is a milestone for Starbucks and we are delighted to have arrived in South Africa […] With Taste Holdings, we will deliver the special Starbucks Experience for our new South African customers, a place for the community to gather and connect over a great cup of coffee," Rhys Iley, Starbucks vice president in Europe, Middle East and Africa (EMEA) said.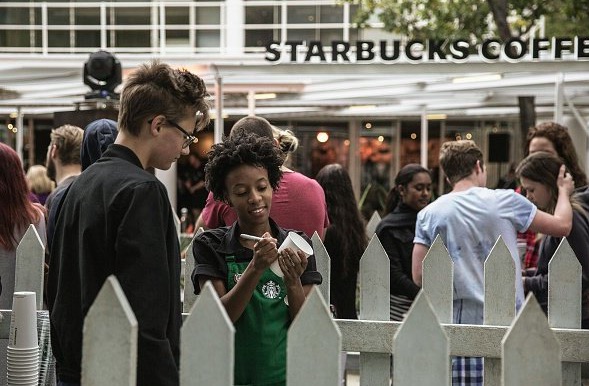 The location will serve food, beverages, including Starbucks ethically-sourced 100% arabica coffee.
"We also carefully considered South African customer tastes when we developed our menu and customers can expect local products like Rooibos tea," Gonzaga added.
An ambitious plan
This investment comes at a time when South Africa's economy is struggling to grow. Yet, some people are optimistic about Starbuck's expansion strategy. The American company plans to open 12 to 15 more stores in across the country within the next two years. The second cafe will open later this month at another shopping mall in Johannesburg. According to a press release, "some of the store partners (employees) are from Taste Holdings' Changing Lanes program. This is a training and development program that recruits from local communities and provides retail opportunities to currently unemployed youth."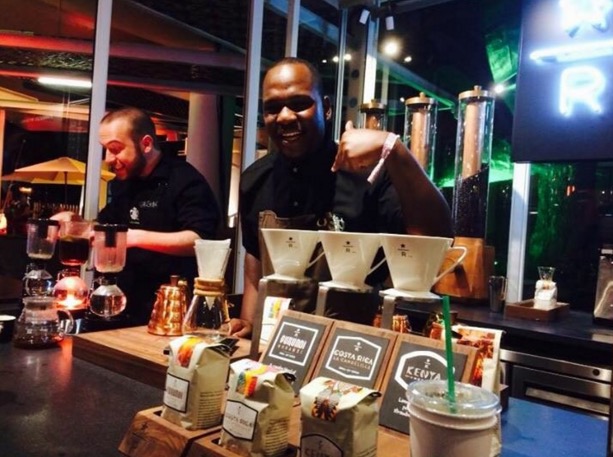 Watch a video of the opening ceremony below:
https://youtu.be/qoY42XdVvlQ
SEE ALSO: Africa Is Turning Into A Promising Market For Fast-Food Chains.