Businesses and investors are recognizing that Africa is one the rise. The middle class is growing and urbanisation levels are improving, allowing the fast-food business to become a billion dollar industry.
American brands are flocking to the continent
American-owned international fast-food chains have performed very well in Africa. The biggest success is currently KFC – it has 771 locations in South Africa alone. There are about 1,000 stores spread throughout Kenya, Nigeria, Angola, Namibia, Botswana, Mozambique, Malawi, Ghana, Zambia, Zimbabwe, Tanzania, and Uganda. McDonald's also has a strong presence in South Africa and in Mauritius. The first Burger King store in Cape Town opened to a crowd so large that the line went around the block. Brent Omdahl, deputy senior commercial officer at the US Commercial Service, noted that this trend is good commercial diplomacy for the U.S. 
"People look at McDonald's here in South Africa and they know that's a little slice of America," he said.  
These chains will usually have dishes inspired by local cuisine on their menus.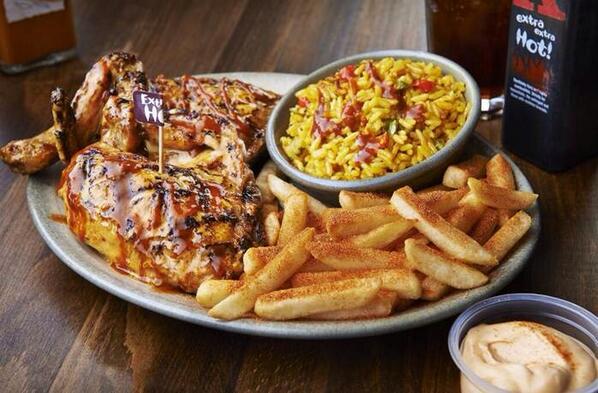 There are also successful local restaurants
U.S. brands are not the only ones performing well. In South Africa for instance, several local brands have become national and international successes. The country's most successful franchise is Nando's. It has more than 1,000 stores in 30 countries, spanning five continents. The locations in the UK have been made popular by celebrities, such as David Beckham. Ocean Basket, a seafood fast-food chain, began in Pretoria and now has 130 locations across the continent.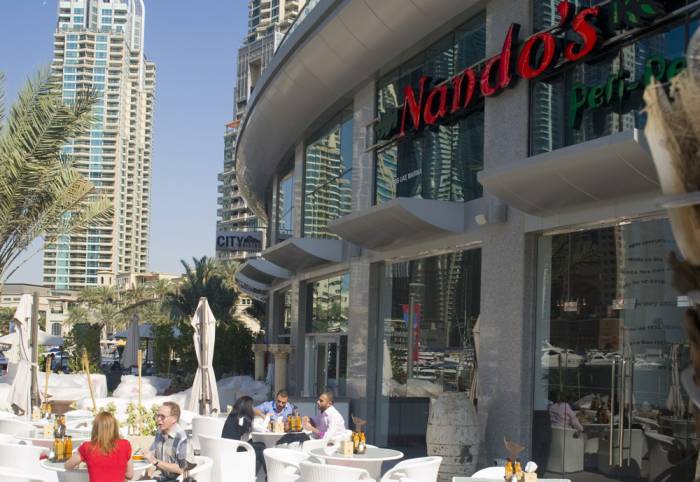 Lifestyle is changing
Many African countries have a rising middle class, raising incomes, and are experiencing changes in their population's lifestyle. An increasing number of locals have disposable incomes and are in need of quick food they can take to-go. These factors are helping power the fast-food industry.
"As incomes rise and all of the usual emerging market dynamics are in play, such as urbanisation, more hectic lifestyles, many people in Africa are also gaining access to chained/branded restaurants for the first time," said Euromonitor International strategy analyst Elizabeth Friend.  
Curiosity also plays a factor, especially as people post about their experiences on social media.  
"They're curious about the foods their peers are eating and the restaurants they are going to, and they're eager for a chance to try them out for themselves," Friend said.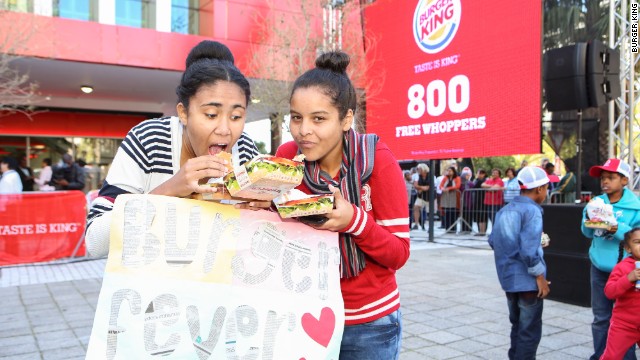 Businesses are eager to expand
Many investors believe that Africa is the next frontier market in the developing world. According to Scott Lehr, who is a senior vice-president for International Franchise Association: 
"At the end of every trade mission we ask our members which markets they would wish to enter next. Given the impressive economic growth across Africa and the infrastructure in South Africa, they voted for Africa by a landslide."   
International Franchise Association works with brands such as Dairy Queen, Hardee's, Wing Zone and Moe's Southwest Grill. Elias Schulze, the managing partner at boutique advisory and venture capital firm the Africa Group, said that Kenya and Nigeria are the most obvious candidates for the fast-food business:
"…they offer the desirable ingredients of an expanding middle-class, and a strong private sector backbone," he said.  He added that "They have a challenging but growingly sophisticated supply chain, and adaptable consumer tastes."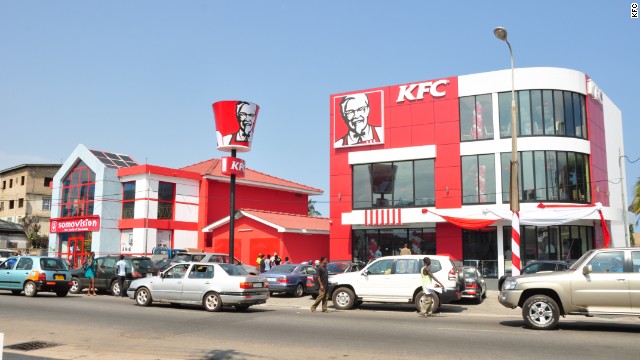 SEE ALSO: If You Think You've Seen The Craziest Fast-Food Meals, Wait Until You See This.