[onepage]
[gallerypage]
You do not necessarily go to fast food restaurants and expect a high-quality meal. But some fast food restaurants can come up with the most bizarre combinations of food. They experiment like mad scientists. Some of these concoctions are strangely genius. Other times they can be just plain bizarre. These are the most ridiculous creations ever made.
1. Waffle Breakfast Taco, United States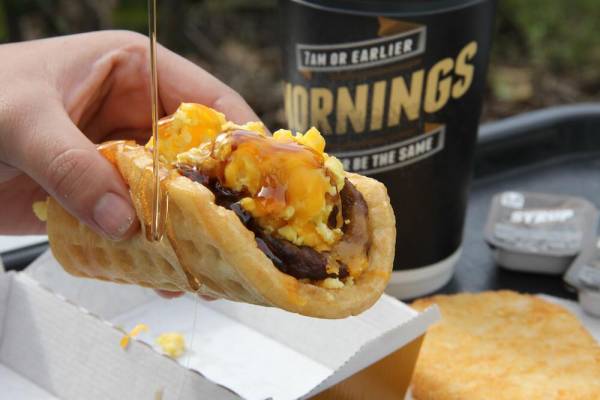 It is time for breakfast. But you cannot choose which breakfast food you want. The solution? Take some sausage or bacon, wrap it in a waffle, and then cover it with syrup. Who would think of such a thing? Taco Bell of course. This item is a part of its breakfast menu in the United States.
[/gallerypage]
[gallerypage]
2. Cheese Donut, Indonesia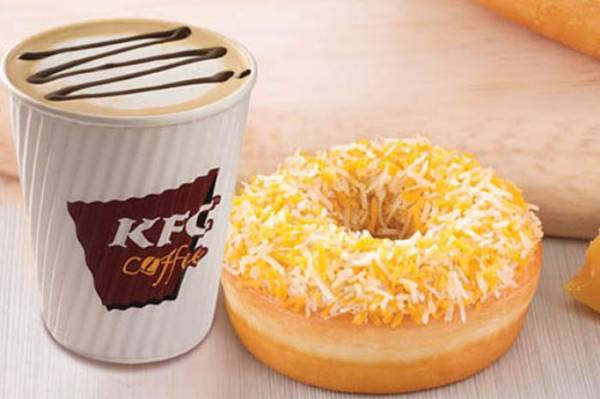 You are on the go and want something sweet to go with your coffee. A donut is the obvious choice. But what is the best donut topping? Glazed? Sprinkles? Chocolate? How about Swiss and cheddar cheese? Why not? This can be found at KFC in Indonesia.
[/gallerypage]
[gallerypage]
3. Cheeseburger Pizza, United Kingdom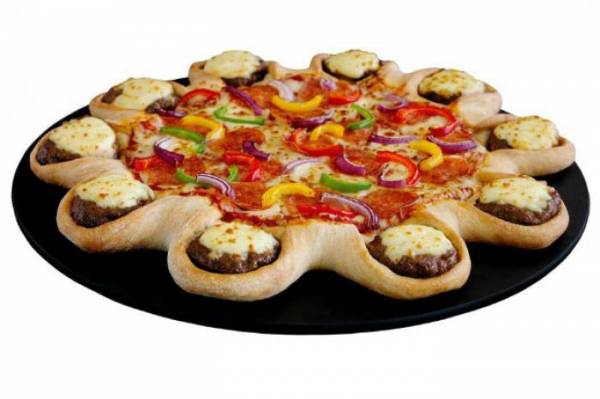 Do you feel like treating yourself with some junk food? What do you want? Do you want to gorge on a cheeseburger or a pizza? How about both? This pizza's crust is made of tiny, little cheeseburgers. Not only that, but it was topped with mozzarella and served with ketchup on the side. This limited time item was offered in Pizza Hut UK.
[/gallerypage]
[gallerypage]
4. Black and White Pie, China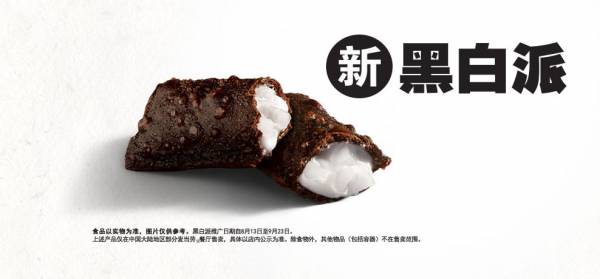 Do you want something sweet and satisfying? Do you want to step up your dessert game? Did you know that chocolate can be fried? The McDonald's in China apparently made it possible. They have a fried chocolate shell with coconut filling.
[/gallerypage]
[gallerypage]
5. Black Ninja Burger, Japan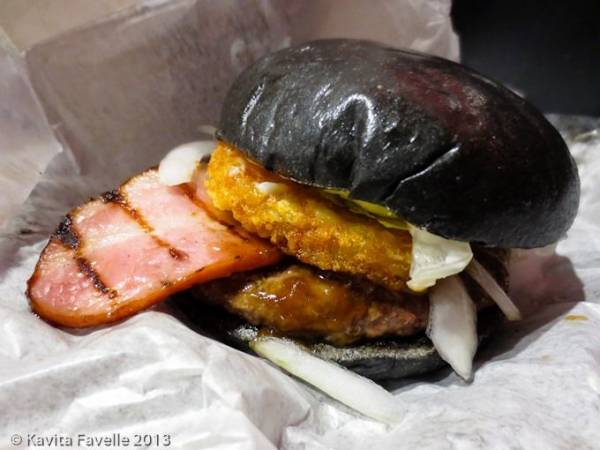 Is your burger bland and boring? This one sure isn't! The buns are colored charred jet black. Black cheese is made from bamboo charcoal. Black sauce is made from black squid ink. And the inside is almost as weird: it has onions, lettuce, mayonnaise, a hash brown patty, and bacon. It is intended to look like a ninja with its tongue sticking out. This outlandish idea could only come from Japan. This was created by the one and only Burger King.
[/gallerypage]
[gallerypage]
6. Zinger Double Down King, South Korea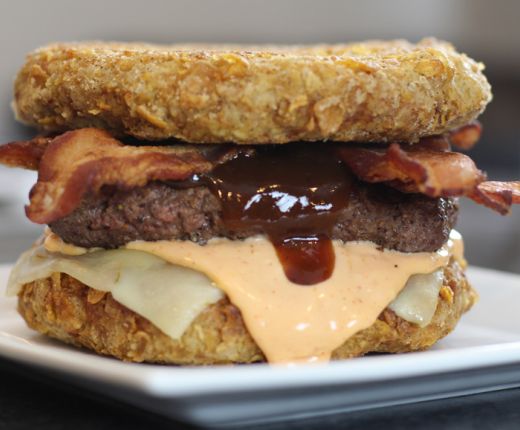 This is essentially a beef pork chicken burger. How much meat can you possibly fit into one sandwich? It becomes easier when you replace the bread with fried chicken. You will find this burger in South Korea. The offender is once again KFC.
[/gallerypage]
[gallerypage]
7. Chili Dog Stuffed Crust Pizza, New Zealand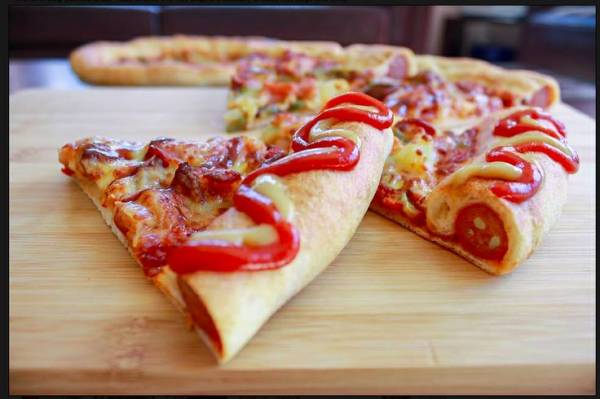 Here is another crazy crust creation from Pizza Hut, this time from New Zealand. First you have a regular pizza. Then you take a hot dog, and you stuff it with cheese. Finally, add chili sauce and top it with mustard and ketchup.
[/gallerypage]
[/onepage]