According to the UNHCR, hundreds of migrants may have drowned in a sinking boat in the Mediterranean. The large boat, packed with migrants from Africa and the Middle East, sank somewhere between Libya and Italy. The repurposed fishing boat was overloaded with migrants traveling to Italy to seek a better life. If confirmed, this would be the deadliest migrant shipwreck in the past months.
A tragedy
41 survivors were rescued by a Filipino merchant ship near Greece after spending days drifting at sea. There were 23 Somalis, 11 Ethiopians, 6 Egyptians and a Sudanese. According to these witnesses, about 200 migrants left Tobruk, Libya on small boats that carried between 30 and 40 passengers each. These boats reached a larger vessel that was already overcrowded with approximately 300 people. As the new passengers embarked, the 30-meter-long vessel began to sink and people started to panic.
"My wife and my baby drowned in front of me," said a survivor from Ethiopia. "I was one of the few who managed to swim back to the smaller boat," he added.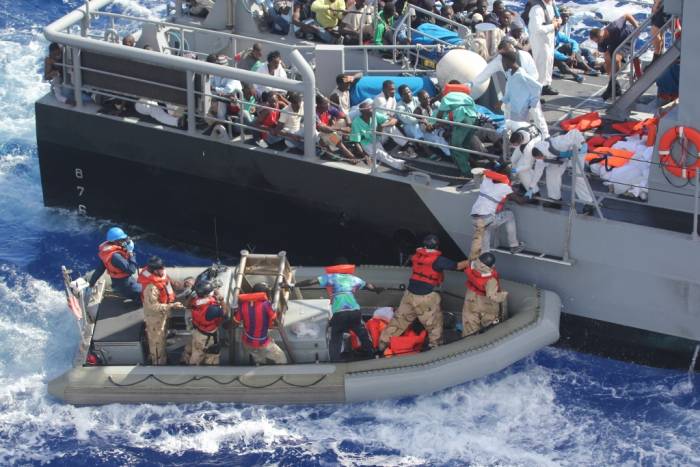 While several reports of the incident have been published, no one has been was able to confirm the death count because several conflicting stories have emerged. This tragedy occurs close to one year after the deadliest shipwreck in the Mediterranean in modern times when at least 800 refugees who left Tripoli, Libya, drowned in the Mediterranean.
SEE ALSO: The Sudanese Migrant Who Crossed The Channel Tunnel Is Facing Trial.