The first footage of upcoming film Queen of Katwe was disclosed this week. The movie tells the true story of Ugandan chess champion Phiona Mutesi. It stars Lupita Nyong'o and David Oyelowo. The film will be produced by Disney and ESPN Films and directed by Mira Nair.
Lupita returning onscreen
Lupita will be back onscreen for the first time since her Oscar-winning performance in 12 Years a Slave. But she certainly kept busy during the time in between. She voice-acted for Star Wars: The Force Awakens and The Jungle Book and made her Broadway debut. The Kenyan actress was excited to film once more, especially so close to her home country.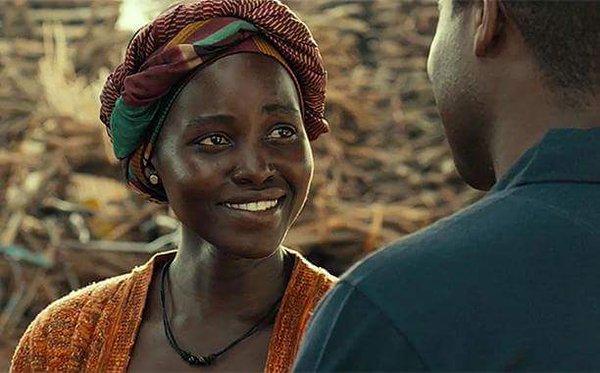 An incredible story
The Queen of Katwe film is based on an ESPN Magazine feature and book of the same name. It follows 10-year-old Phiona Mutesi, played by newcomer Madina Nalwanga. Lupita plays Phiona's mother Harriet. They both live in the Kampala slum Katwe, just barely getting by. Phiona crosses paths with missionary Robert Katende – played by Oyelowo – teaching the local kids how to play chess. She is immediately fascinated by the game and Katende notices her natural talent. He takes her under his wing, sending her to local chess competitions and teaching her how to read and write. Harriet is skeptical at first, she does not want Phiona to get her hopes up only to be disappointed. But eventually, she sees that her daughter is destined for great things and lets her go.
Resilience of spirit
Lupita says that this is a story about following one's dreams, even in the worst situations.  
"The slum of Katwe is a very difficult place to live, but you see these people living there with dignity and making it day by day. And so to go there and to have that environment to work from really did sober us and enliven us," she said. The actress had great things to say about her time in Uganda. "There is an ease in the Ugandan demeanour that is very welcoming," she said. "I love the melody of the accent, the food, the music and the people's inherent style. There was a familiarity with my home country, being right next door, but also complete surprise in what was so different. There is a resilience of spirit in Uganda."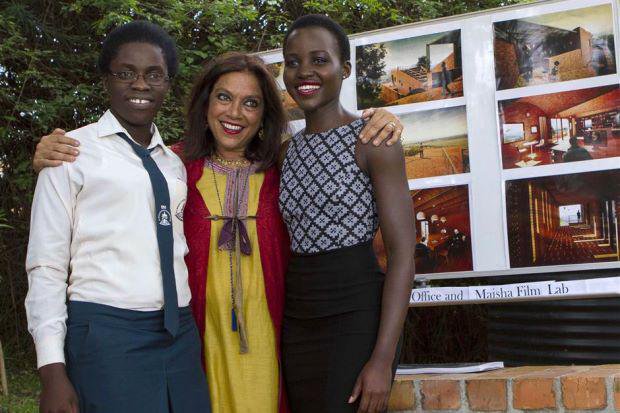 Watch the trailer in the video below
Lupita shared the trailer with fans on Twitter.
 "It's my absolute joy to share the first look of 'Queen Of Katwe'. This movie proves that daring to dream is worth it," she said.  "The new Queen Of Katwe trailer gives me chills!! A thrill that the movie is finally real! I can't wait for you to learn the story of Phiona Mutesi & meet Madina Nalwanga!"
SEE ALSO: Lupita Nyong'o Just Notched Another Achievement Worthy Of Admiration.