It is the biggest information leak that journalists have ever published. More than a hundred investigative reporters from 76 countries secretly analyzed terabytes of data and exposed how the world's richest and most influential people protect their wealth. The investigation, called Panama Papers, mentions 12 current politicians, business people and celebrities such as Lionel Messi, 29 of the 500 richest people in the world, as well as criminals. They are all accused of hiding their business dealings using offshore tax havens and shell companies in order to minimize their tax liability. The information was leaked by Mossack Fonseca, a Panama-based law firm with offices around the world
11,5 million confidential files
German newspaper Süddeutsche Zeitung was the first outlet to receive the leaked files. 11.5 million files pertaining to Mossack Fonseca, a powerful law firm based in Panama, were analyzed by 370 reporters from all over the world. Mossack Fonseca supposedly created more than 214 000 offshore companies and helped their owners hide their assets in tax havens. In total, 140 politicians, among which relatives of Vladimir Putin secretly shuffled $2 billion through banks and shell companies. Famous sports stars such as Lionel Messi and UEFA's  Michel Platini, figure on the list.
"Hidden in 11.5 million secret files: 140 politicians from more than 50 countries; connected to offshore companies in 21 tax havens; heads of state, their associates, ministers, elected officials."
Here is a map showing where the victims come from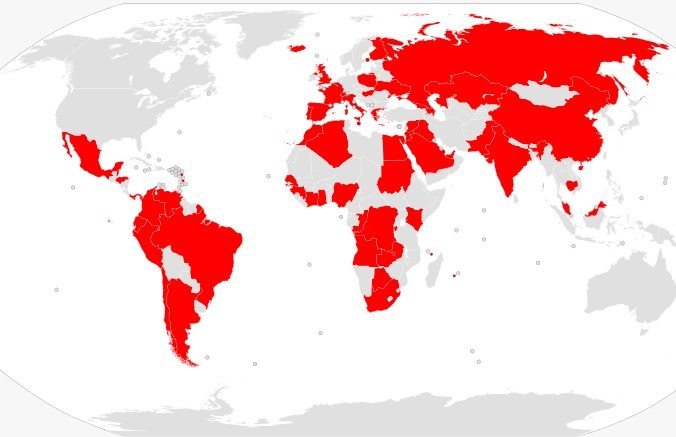 The Africans:
Ahmad (Ahmed) Ali al-Mirghani, former President of Sudan
Alaa Mubarak, son of former Egyptian President Hosni Mubarak
Mounir Majidi, personal secretary to the King Mohammed VI of Morocco
John Agyekum Kufuor, son of Ghana's former president, John Agyekum Kufuor
Jean-Claude N'Da Ametchi, banking executive from the Ivory Coast
Clive Khulubuse Zuma, nephew of South Africa's president Jacob Zuma
Mamadie Touré, widow of Lansana Conté, the former dictator and president of Guinea
Jaynet Désirée Kabila Kyungu, the twin sister of Joseph Kabila, the president of the Democratic Republic of the Congo
Abdeslam Bouchouareb, member of Parliament and current minister of industry and mines in Algeria
José Maria Botelho de Vasconcelos, Angola's Minister of Petroleum since 2008
Kalpana Rawal, Kenya's Deputy Chief Justice
Ian Stuart Kirby, president of the Court of Appeal in Botswana
Bruno Jean-Richard Itoua, Congo's Minister of Scientific Research and Technical Innovation
James Ibori, former governor of Nigeria's oil-rich Delta State

Emmanuel Ndahiro, Rwanda's former president's physician, security adviser and spokesman

Attan Shansonga, former ambassador of Zambia to the United States

Kojo Annan, son of former United Nations secretary general, Kofi Annan

Mamadou Pouye, childhood friend of Karim Wade, the son of Senegal's former President Abdoulaye Wade
There are legitimate uses for offshore companies, foundations and trusts. We do not intend to suggest or imply that any persons, companies or other entities included in the ICIJ Power Players interactive application have broken the law or otherwise acted improperly. You can find additional information on the International Consortium of Investigative Journalists (ICIJ) website.