Culture
Here's What Happens When Akon, Davido, Wizkid, Ne-Yo and Keri Hilson All Meet Up In Brazzaville
If you've been following Akon, Wizkid and Davido on social media, you must have noticed that the three artists were in Congo to perform in a mega concert at the Stade de la Concorde a Kintele. In an effort to promote his initiative, Akon invited music heavyweights such as Keri Hilson, Ne-Yo, Davido and Wizkid to perform in a concert promoting his energy project.
Lighting Africa
Akon has kept himself busy during the past year, promoting Akon Lighting Africa. Through this initiative, the rapper has the ambition to resolve Africa's energy crisis by providing affordable power to 600 million Africans.
"We're currently in 18 countries and it's growing really, really fast. I think we're gonna make the deadline to be in 48 countries by the year 2020 and really achieve that goal… The lighting is the main focus right now, and once we get a firm grip on the lighting and energy side, then we'll be able to expand it to other territories," he said in an interview.
In December 2015, Akon has also launched a solar academy in Bamako, Mali. The school will not only create jobs but also train engineers and entrepreneurs on how to install and manage solar-powered electricity systems and micro grids.
Davido arrived in a private jet
Wizkid and Keri Hilson managed to catch up
After the concert, Akon, Wizkid, Davido and B-Red hung out at the Palacio night club.
Ne-Yo was there too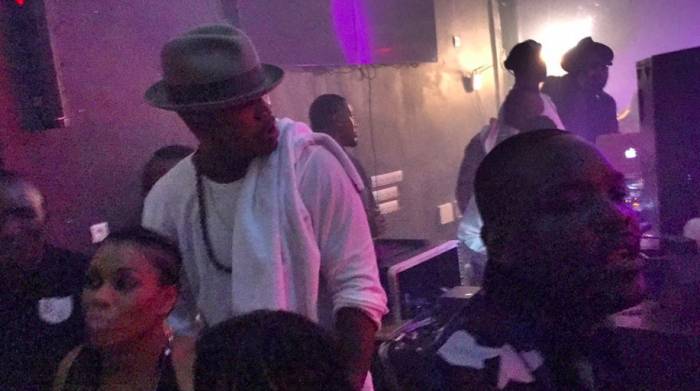 He was even spotted signing autographs
Watch them all have fun in the video below:
SEE ALSO: Nigerian Musician Davido Hints At A Possible Collaboration With Wizkid.