Marcus Samuelsson was born in Ethiopia. His mother died of tuberculosis when he was three years old. He and his sister were adopted by a Swedish family. Now that he has become a celebrity chef and renowned restaurateur, Marcus uses his status to share Ethiopian food to people around the world.
An accomplished chef
Samuelsson's love for cooking began at an early age. His adopted grandmother was a professional chef and he would learn from her. He studied to become a chef at the Culinary Institute in Göteborg and completed two apprenticeships prior to moving to the United States. He then became the executive chef of Restaurant Aquavit and was the youngest chef to earn a three-star review from the New York Times. He was also named "Best Chef: New York City" by the James Beard Foundation in 2003. In 2009, he was a guest chef for President Obama's first state dinner. The following year, Samuelsson opened his restaurant, Red Rooster, in Harlem, New York.
Inspired by his roots
Samuelsson's love of food began with his grandmother and was strengthened when he returned to Ethiopia where he met his father and 18 siblings. During this trip, he learned the key factors of Ethiopian food: spices are the driving force in Ethiopian cooking and food is often seen through a strong spiritual lens.  
"I am inspired by the way the people of Ethiopia lead their lives, and how everyone tries to help one another in the community. Their drive inspires me to work as hard as I can to take the knowledge I have about food and to share it with those who want to learn how to prepare fresh, affordable meals," he said.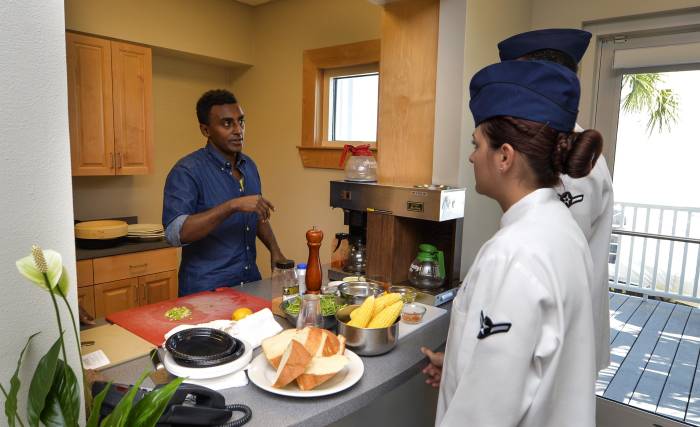 Sharing the Ethiopian culture
Samuelsson often makes contributions to important media outlets. He visits magazines and television shows and shares traditional Ethiopian recipes. He also frequently blogs on his website. The chef believes that berbere – a mix of chilies, dried herbs, and other spices – is essential for cooking Ethiopian food. It is used as much as salt and pepper are utilized in Western cooking.
"Spices capture the essence of a culture," he once said.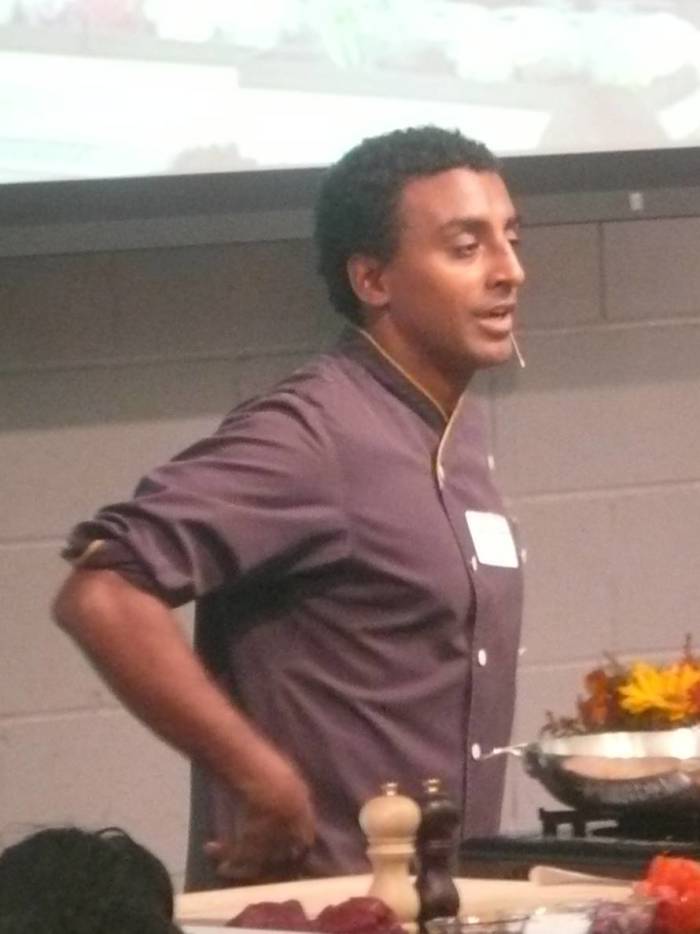 Giving back
The accomplished chef does a lot more than sharing Ethiopian culture with the world. He actively helps the community. He hosted several events that attract hundreds of people. When Ethiopia and Somalia were struggling with famine, Samuelsson hosted a "Brunch for the Horn of Africa" to raise money for relief efforts. He also hosted the African Heritage & Health Week during Black History Month. The week-long celebration of African heritage shows how traditional African food can help improve the health of the community.  
"I appreciate my Ethiopian roots because I see how hard people have to work there to survive, and I understand just how fortunate I am to live in this country," Samuelsson said.