[onepage]
[gallerypage]
From bathing in the blood of young girls to getting plastic surgery, people have been obsessed with their looks. Some fads have gotten nearly everyone involved, including celebrities and politicians around the world. A few treatments go a little bit too far. Read through our list and decide for yourself if you'd be willing to pay top dollar for some of the weirdest beauty treatments known to man!
1. Yaeba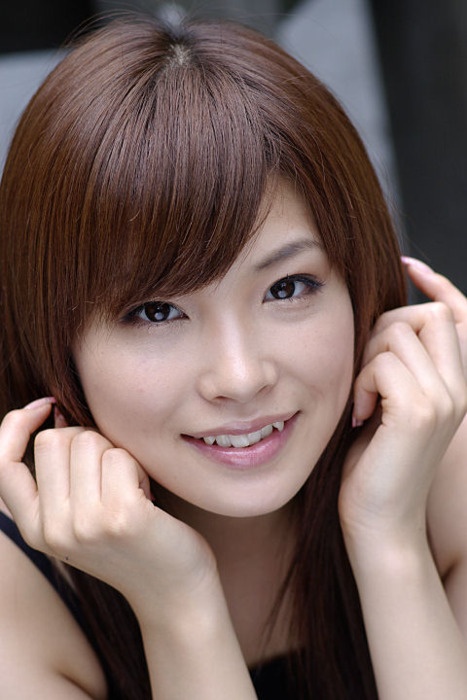 source
Forget everything you know about straight white smiles. In Japan, the biggest trend nowadays is the "snaggletooth", meaning an enlarged canine tooth that is made to look skewed on purpose! Many Japanese women are paying through the teeth, pardon the pun, for dentists to either file their teeth into the fashionable style, or create dentures that are crafted to look exactly like the style. One thing is for sure, many women must be kicking themselves for getting braces now!
[/gallerypage]
[gallerypage]
2. Face-Kinis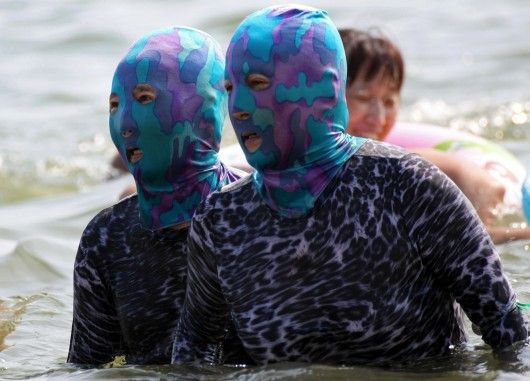 source
Stay calm, because these people aren't muggers who intend to take your wallet. Instead, they are opening their own and buying a Face-Kini, which is a mask that covers the entire head with only small holes for eyes and breathing. This trend might seem far-fetched, but it does have some logic behind it. The idea is to protect the fashionably fair faces of the Chinese people from the sun while still allowing them to enjoy the weather. Strange? Definitely!
[/gallerypage]
[gallerypage]
3. Extraocular Implants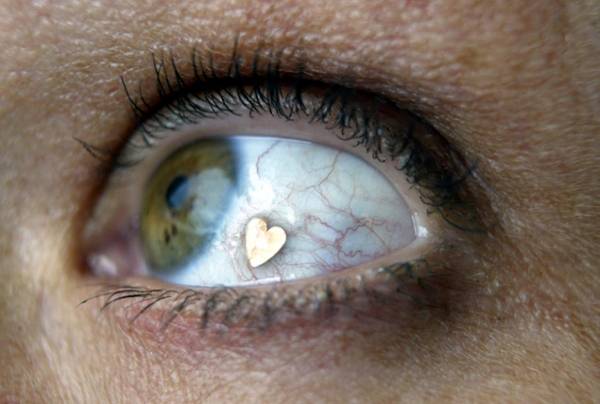 source
Have you ever felt so deprived of piercing space that you wanted to bedazzle your eyeball? Well, now you can! This practice is called extraocular implants. Basically, a group of surgeons get together and implant a piece of jewellery that you choose into the whites of your eyes. The procedure was first designed at the Netherlands Institute for Innovative Ocular Surgery in 2002, and it has spread like wildfire through Europe and the United States, who are now trying to ban the procedure. All for beauty.
[/gallerypage]
[gallerypage]
4. Toe Narrowing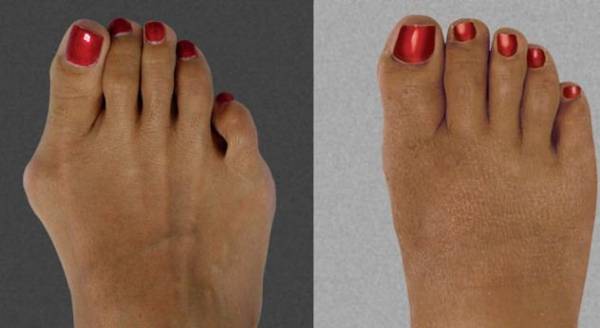 source
For all of you who had a desperate dream to become a foot model, you can still stand a chance with this new cosmetic procedure. If you're willing to have a surgeon split your toe down the middle and grind down the fat and bone that is… You'll not be able to walk properly for a couple of months. But at least there won't be anymore toe cleavage!
[/gallerypage]
[gallerypage]
5. Blood Facials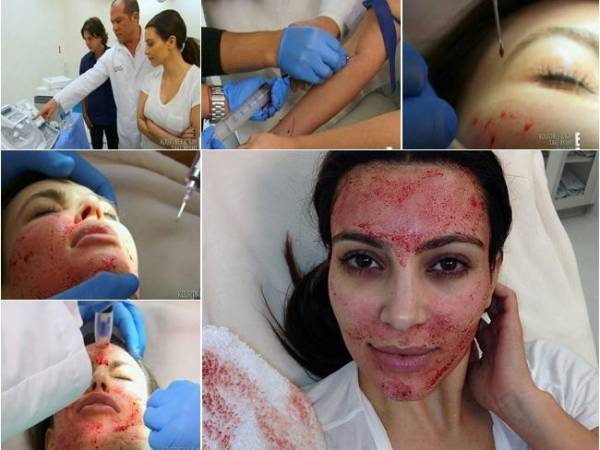 source
Famously and painfully practiced by Kim Kardashian, blood facials have recently become popular across the world. The procedure entails drawing a bit of blood from the victim, sorry, patient, and spinning the sample until the red blood cells separate from the plasma. The plasma, which is a clear and fatty like substance, is then injected into the face in key areas such as the forehead and cheeks. The result supposedly makes your face plumper and gives your skin a youthful glow. It's mostly described as the "natural botox".
[/gallerypage]
[gallerypage]
6. Nipple Tattooing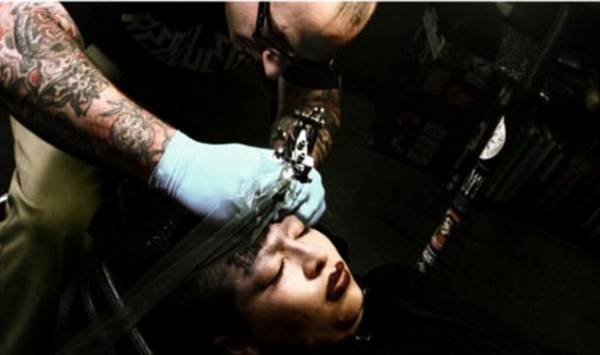 source
Everyone knows that tattoos are as old as time itself, but this new trend in tattooing is not. Nipple tattooing for women is the newest craze that is hitting the Western world. Women who are dissatisfied with the natural look of their nipples can go for redefining, darkening, lightening, or decorating them. Previously thought to only be reserved for breast cancer survivors, this treatment is now available to all women.
SEE ALSO:  9 Extreme Body Modifications You Can Blame On Culture.
[/gallerypage]
[/onepage]