Fun
People Are Making Fun Of President Zuma And It Is Hilarious
South African President Jacob Zuma's construction work at his private residence in Nkandla, in the KwaZulu-Natal province, is the latest controversy surrounding the politician. The home improvement work supposedly cost close to $24 million of the South African taxpayer's money, and South Africa's Police Minister, Nathi Nhleko, declared in a live address to the nation that the president was cleared of any responsibility for the spending. This declaration caused a public outcry because several upgrades in question were qualified as necessary for security purposes. The swimming pool, for instance, is actually a "fire pool" needed in case of a fire. Of course, South Africans reacted to this declaration with the typical humor!
1. What do you meme?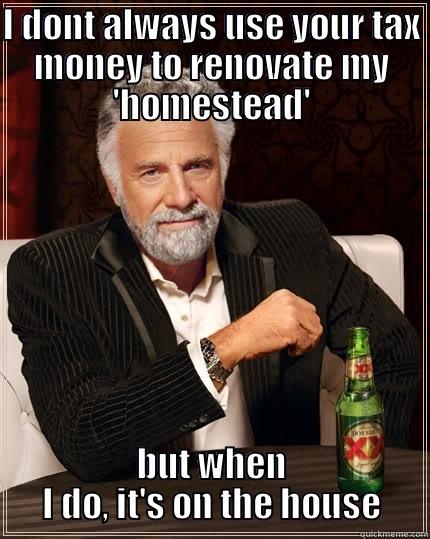 source
People were really quick to jump on the meme generator-bandwagon after hearing that President Zuma would not have to repay any money back to the State.
2. The Nkandla ostrich farm


source
Supporters of the ANC, the party in power, have been quiet.
3. Cosmopolitan kraal (an enclosure for livestock)


source
It's hard to believe that this massive structure is located in rural KwaZulu-Natal! It even has a separate area for cattle and poultry. The kraal was cited as necessary for security reasons.
4. Crocodile tears


source
This cartoonist definitely hit the right spot! Who needs to build a fire pool when you can cry one? The fire pool was described as a security feature because it would take the firefighters over an hour to reach Nkandla in case of emergency.
5. The Tokoloshe did it!


source
People have long made fun of these superstitious beliefs. Maybe we're wrong and the Tokoloshe (the mischievous and evil spirit in Zulu mythology) did build Nkandla! Hopefully, things don't go bump at night!
6. The new frontier?


source
Will they send Nkandla to space as the Starship Nkandla? We wonder where the kraal would fit.
7. #SARSnotsorry


source
Yep, taxes are really important to the country. Well, to the province. Technically, only to one suburb. Ok, to just one person.
8. Takealot? Take even more!
source
Online retailer Takelot made fun of the situation. With these prices, anyone can have a Nkandla of their own!
9. A great way to cool down!


source
When it is warm, Zuma can cool off in his fire pool.
10. And of course…


source
Eskom, South Africa's power company, is perceived as a big rip off. So why not throw it under the bus too?
11. Desperate housewives


source
If we were President Zuma, we'd be worried about leaving a fireman like this with our four (almost 5) wives!
12. Coming through!


source
This picture says it all.