When many thought he was dead, Boko Haram leader, Abubakar Shekau resurfaced in an unverified video. Shekau, who had been out of sight for more than a year, looked dejected in the video and expressed himself in an unusual peaceful tone.
A "farewell video"?
Contrary to his previous videos that were all distributed on jihadi Twitter accounts, the poor-quality video was posted on YouTube. Shekau is seen holding a rifle next to an ISIS flag. He looked frail and spoke slowly in Arabic and in Hausa.
"This is my desire: that whoever sees this will hear nothing but greetings between me and you […] Only Allah knows the rest, as you believed (and) as you submitted. For me the end has come. This is only the message I want to send to you for you to understand that this is certainly I. This is why I did this. May Allah protect us so that no hypocrite stands between us. May Allah protect us from the devil so that he doesn't achieve his evil among us," Shekau said.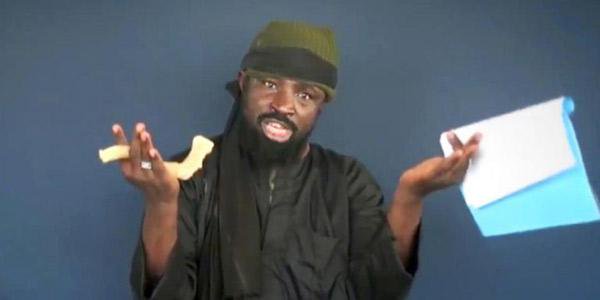 Mixed signals
This video is sending mixed signals. Many are doubting the authenticity of the message because the recording was not as well-produced as previous Boko Haram videos, and Shekau does not refer to ISIS, which he pledged allegiance to in March 2015. He Preferred to refer to his group as "Jama'atu Ahlis Sunna Lidda'awati wal-Jihad" or "People committed to the propagation of the Prophet's teachings and jihad," which is the group's original name.  It could be an attempt by Shekau to catch innocent Nigerians off guard in order to maximize casualties if an attack occurs.
Those who believe that the recording is authentic think that the video could signal a change of leadership for Boko Haram because of the losses suffered by the group recently. Boko Haram has been responsible for at least 17,000 deaths and 1.5million people displaced since 2009.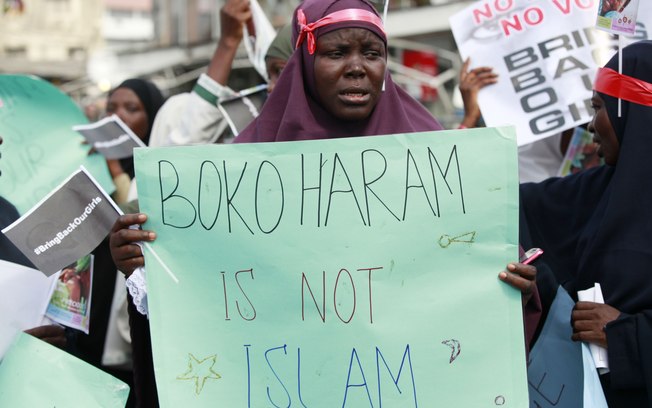 [interaction id="56f4c51c4b49b9796ce353b0″]
SEE ALSO: 1 Million Children Cannot Go To School Because Of Boko Haram.