Last week, Yoweri Museveni was declared president of Uganda for a fifth consecutive term. The voting took place on Thursday, February 18. The authenticity of the election is being called into question by the opposition and by international organizations. The nation is full of tension. Social media was silenced by the government. The president's biggest rival during the election, Kizza Besigye, has been taken into police custody after attempting to organize a protest march against President Yoweri Museveni's election victory.
A tense election
The government took several questionable measures to avoid confrontations. Social media networks were shut down during the election. The president said that this was a security measure aiming to stop lies and bribes from spreading. The EU observer mission said that the election process was set in an intimidating atmosphere and lacked transparency and independence. Museveni's party, the National Resistance Movement, released a statement praising the president's victory claiming that:
"opponents failed to offer any alternative apart from empty promises" and requested "all candidates to respect the will of the people and the authority of the electoral commission and accept the result. We ask all Ugandans to remain calm and peaceful and not to engage in any public disruptions."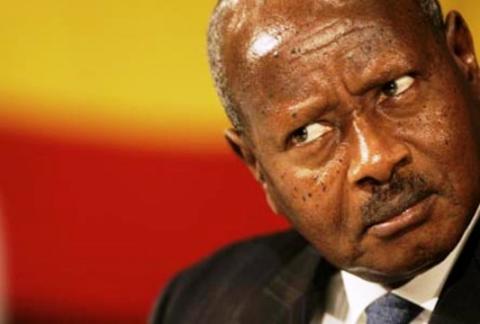 Questionable results
Eight candidates ran for office, but Museveni's main competitor was Forum for Democratic Change leader Kizza Besigye. Besigye and the president have a long and complicated history. He used to be Museveni's doctor and a member of his Cabinet. Now, he accuses his government of being authoritarian and has been arrested several times. This is the fourth time he has lost a bid for the presidency. He won 35.4% of the vote, which did not satisfy him. He proposed that an independent party should look over the results and said:
"We have just witnessed what must be the most fraudulent electoral process in Uganda."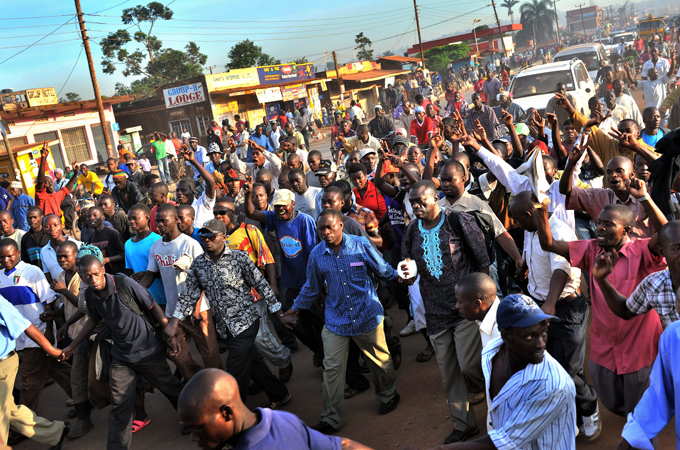 Besigye has been repeatedly arrested during the election period
In the last eight days, Besigye had been arrested four times. The first occurred when his supporters clashed with police in Kampala on February 15. The second was on election day Thursday; he tried to enter a police station and report the voting was rigged. Besigye said that he was under house arrest on Friday, which the police has confirmed. Police spokesman Patrick Onyango revealed that Besigye and five other opposition officials were held under preventative arrest. He said that they were planning to announce election results that were calculated by the opposition.  
 "They are not mandated under any law to announce results," Onyango said.  
On Sunday, the US government requested for Besigye's release from house arrest. Just one day later, Besigye was arrested. He was attempting to leave his house to go to the Electoral Commission head office and ask for the official declaration forms used to announce the election results. Inspector General of Police Kale Kayihura told the media:
"This nonsense of saying he will defy the law as if there's no constitution in this country cannot be accepted. If Besigye wanted to go to EC as he said, he should first have notified the police so that we give him a clear route to use or he should have sent a representative to Namboole to pick results on Saturday when the results were declared."  
Besigye's supporters claim that the government is just trying to stop him from finding evidence.