[onepage]
[gallerypage]
Jack Black is a famous American comedian, actor and singer who starred in movies such as School of Rock, Nacho Libre and the Kung Fu Panda series. The well-known funny man is also the star of a comedic rock band called Tenacious D that he formed with rock artist Kyle Glass. Black travelled extensively through his career but had never been to Africa.
Joining forces with Comic Relief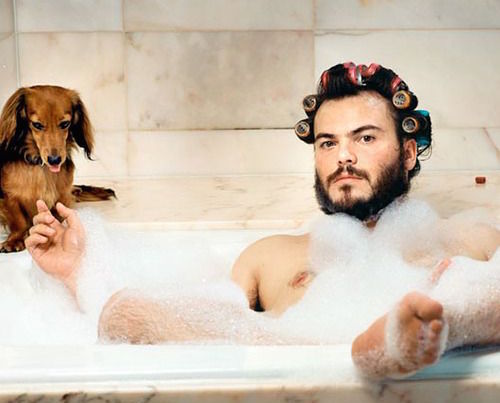 source
The forty-five-year-old father of two became interested in the charity Comic Relief through his experiences in the film industry. Comic Relief is a British charity with an American wing that was originally created to help alleviate the famine in Ethiopia. Since its creation in 1985, the charity has collected over 1 billion pounds for its new goal: make positive and lasting changes in the lives of the poor. The most famous symbol of the charity is the red clown nose, which is sold for donations to the fund.
[/gallerypage]
[gallerypage]
This year's Red Nose Day was special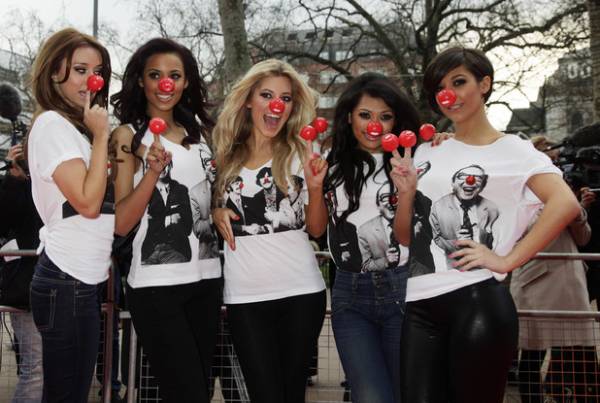 source
On March 13th every year, the charity encourages people to celebrate Red Nose Day. On this day people wear clown noses, make donations and attend events to bring awareness to issues such as drought and hunger. Many celebrities are a part of these festivities. This year, Sam Smith and John Legend recorded a hit for Red Nose Day. No one has been as impacted as Jack Black, who decided to venture to Africa for the first time of his life.
[/gallerypage]
[gallerypage]
Jack Black flew to Africa for the first time in his life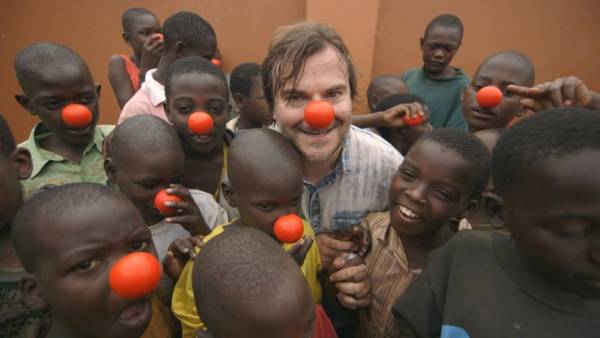 source
Black joined the Comic Relief mission to Uganda this year. This was his first trip with the charity. The actor travelled to the city of Kampala, where he participated in events, raising awareness for children living in poverty. At first, Black was unsure that he was suited for the job since he tends to stick to the lighter side of things. But eventually, he found that it was a life changing experience.
[/gallerypage]
[gallerypage]
The comedian made a new friend called Felix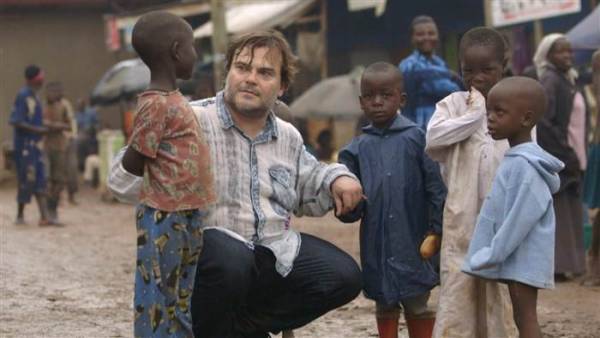 source
Black promised himself he would not get emotional, a promise that didn't last very long. Black met a small Ugandan boy named Felix, who instantly made him break down. Felix is twelve and he is homeless. His only livelihood is to collect glass and metals which he sells for food. The boy has been homeless since his mother died when he was 9, and has been sleeping in the streets since then. Black was incredibly touched by Felix and the rest of the children he met, who he compared to his own children. Black stated that the circumstances these children were living in were horrendous.
[/gallerypage]
[gallerypage]
Felix got a home
He, along with Comic Relief have brought hope to the Ugandan children. Felix and many of his friends received help from the Red Nose programme. The organization which will be providing shelter to the children. Jack Black's trip will be featured in a documentary special produced by NBC on May 21nd 2015. John Legend, Sean 'Diddy' Combs, Adam Levine, Blake Shelton, Christina Aguilera, Will Ferrell and Coldplay will also be featured in the NBC show.
Well done Jack Black and Comic Relief!
SEE ALSO: He Helps His Disabled Friend In The Most Touching Way.
[/gallerypage]
[/onepage]