R&B diva Beyoncé keeps impressing the world with her sense of style. This week, she decided to represent the continent by wearing and African-designed outfit.
An unconventional style
The singer was spotted leaving the Greenwich hotel in New York City, wearing a Schrimp kimono with quarter-length sleeves and a Fatima pencil skirt with vertical rainbow stripes. Both pieces were created by Senegalese fashion designer Selly Raby Kane. The color combination appeared unconventional, yet the diva looked stunning.
This is not the first time that Beyoncé shares her taste for African fashion. Not too long ago, she snapped a picture of South African designer Laduma Ngxokolo's work and shared in on her 'My Life' diary.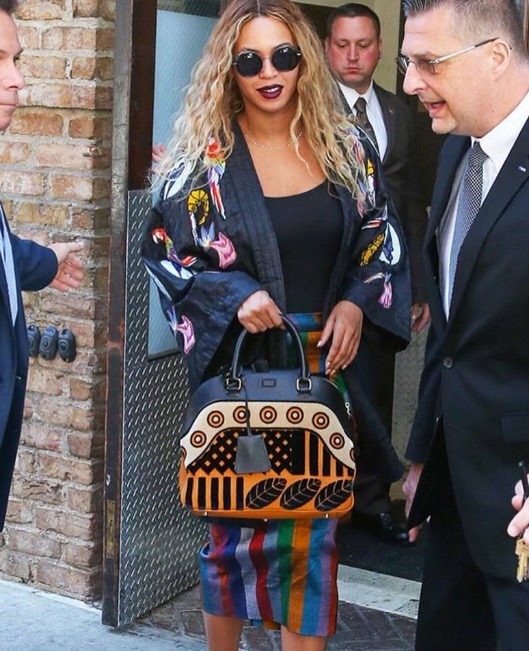 Selly Raby Kane unveiled these outfits in the Dakar City of Birds collection.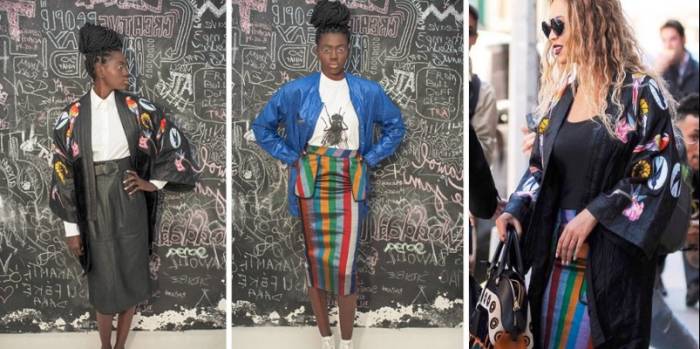 Some people believe that this vibrant and colorful outfit was a fashion statement in the memory of the 50 people who passed away at the mass shooting that took place at an Orlando gay club last weekend. Later, the diva flew to Detroit for a performance. She dedicated her song Halo to the victims of the attack:
"This next song is about love," she said. "And I'd like to dedicate it to all the family members of those who lost their lives in Florida," she said.
Watch a video of Beyoncé's emotional performance:
https://youtu.be/Q3HUNqxF_cg
SEE ALSO: 10 African Fashion Designers Who Are Rocking The Runways.