The Carters recently visited Cooper Hewitt, Smithsonian Design Museum located in Manhattan's Upper East Side. It is the only museum devoted to historical and contemporary design in the United States.
South African art on the map
While Beyoncé, Jay Z, and Blue Ivy were exploring the collection of close to 240 years of design aesthetic and creativity,  the diva snapped a picture of South African designer Laduma Ngxokolo's work and shared in on her 'My Life' diary. Ngxokolo is a South African designer who is renowned for or his textile and knitwear creations inspired by traditional Xhosa beadwork. He launched his brand, MaXhosa by Laduma, in 2011 and has already been featured in several famous exhibitions around the world. He recently won the 2015 Vogue Italia Scouting for Africa prize.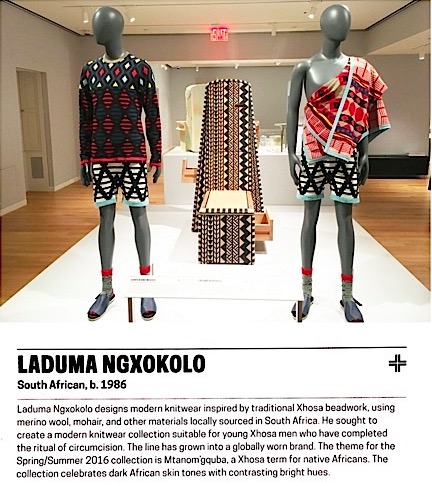 Beyoncé looked gorgeous as usual in her African-inspired dress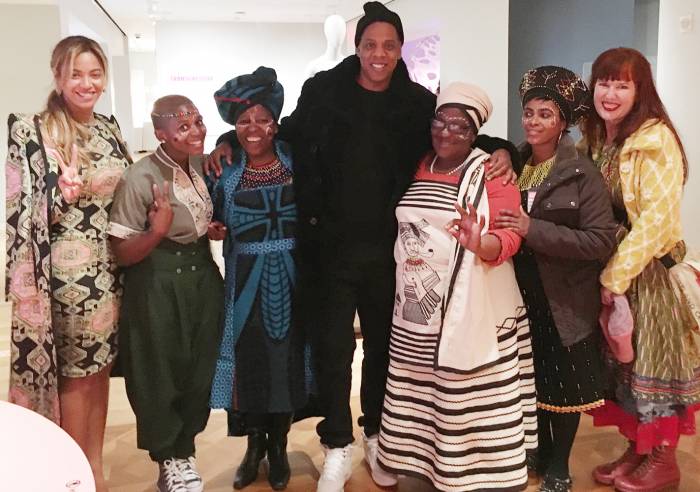 Jay Z was cultivating his creative talent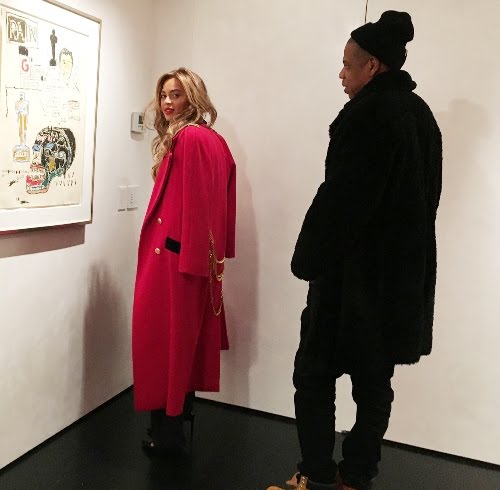 Look at cute Blue Ivy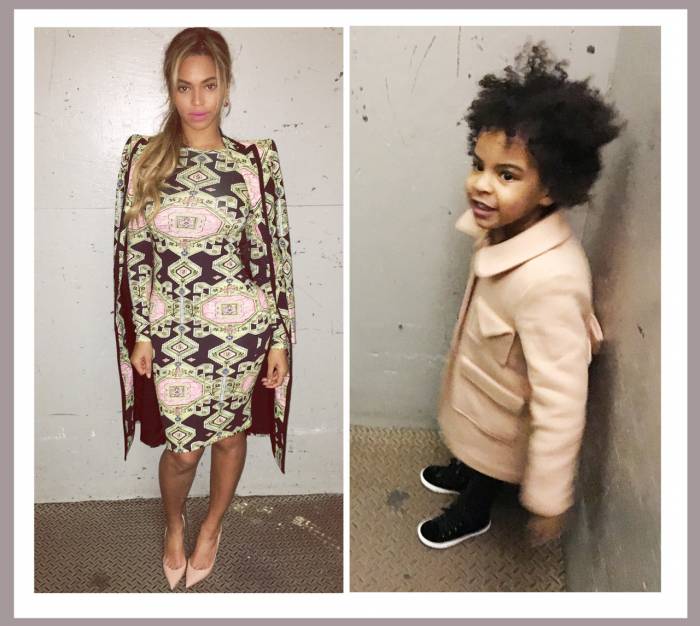 Earlier this year, sales for American chain restaurant Red Lobster hit the roof after the diva mentioned the brand in one of her songs. Don't be surprised if Laduma's products increase in popularity as well.
SEE ALSO: 10 African Fashion Designers Who Are Rocking The Runways.