Real Madrid striker Karim Benzema seems to have gotten over the fact that he was not selected to represent France at the Euro 2016. The 28-year-old Euro snub was spotted in Los Angeles enjoying his vacation.
In good spirits
Benzema has been suspended from the French team since November 2015 because of his alleged involvement in a blackmail attempt against his France team-mate Mathieu Valbuena over a controversial video showing Valbuena and his partner. A few weeks prior to the tournament's kick-off, Didier Deschamps confirmed that the striker would not be part of the French roster. Many fans are questioning this decision as the French have not looked very convincing during their first three games, especially on the attacking front. At first, Benzema was very disappointed to be left out of the Euro. But now, he seems to be in good spirits.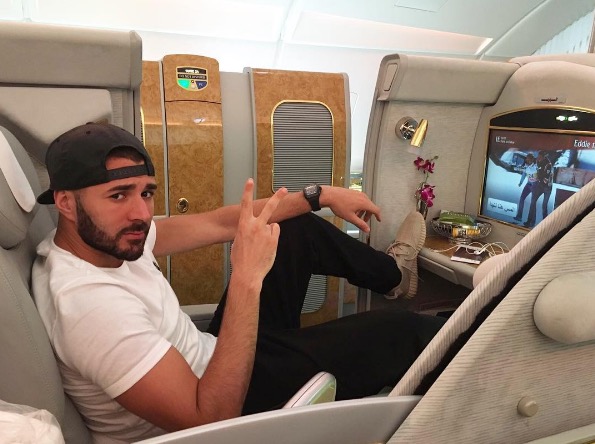 He is still rooting for the "Bleus"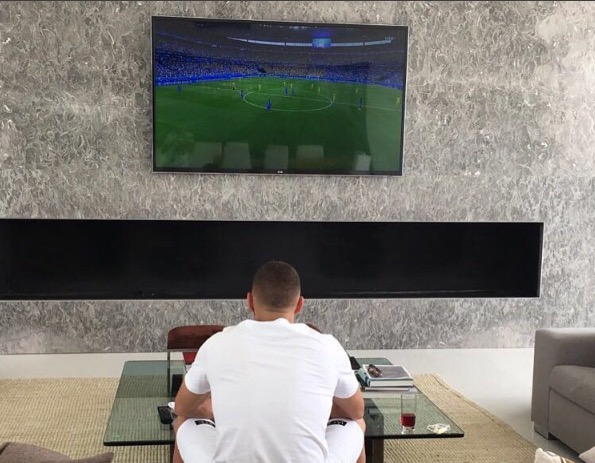 The footballer hung out with French rapper Booba while he was in Los Angeles
The two friends went to the racing track together
https://youtu.be/JSfatVk9MiU
Benzema was also spotted with Keanu Reeves on the plane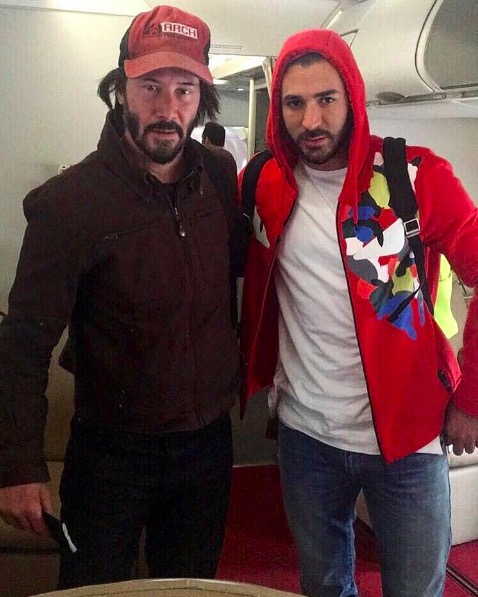 He is now enjoying the rest of his vacation in the Maldives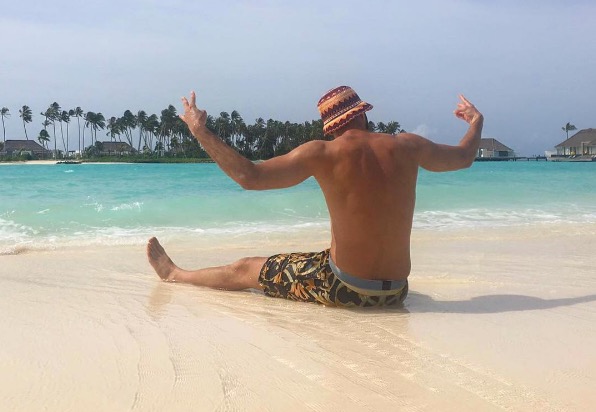 SEE ALSO: Cristiano Ronaldo Overtakes Floyd Mayweather As World's Highest-Paid Athlete.