The Zika virus, which was first detected almost 70 years ago in Uganda, is having its biggest outbreak in history throughout Latin America. The situation has gotten so critical that the WHO has declared a public health emergency and warned that it could spread across the Atlantic to Africa, Asia, and Europe.
Worse than Ebola?
The Zika virus is a tropical disease spread through mosquito bites – primarily through the Aedes aegypti mosquito. This type of mosquito is very aggressive and breeds in small pools of water. There is currently no vaccine for the virus; the only way to protect yourself is to avoid mosquito bites. What makes this virus so dangerous is that most carriers are symptomless. Only about 1 in 5 of those infected will show any symptoms. Normally, the effects are mild: fever, rash, and pain. However, the risks are extremely high for pregnant women. Though it is not yet scientifically proven, there is a strong correlation between the virus and the devastating birth defect microcephaly. The defect causes babies to be born with shrunken heads. Jeremy Farrar, who heads international health charity Wellcome Trust, said:
 "Most virus carriers are symptomless. It is a silent infection in a group of highly vulnerable individuals – pregnant women – that is associated with a horrible outcome for their babies."  
He also added that in many ways, the Zika outbreak is worse than the Ebola outbreak of 2014-15. Thousands of microcephaly cases have been reported in Brazil since October 2015. Unborn children are at most risk during their mother's first trimester – when their brains are developing. The Center for Disease Control and Prevention has advised pregnant women to avoid travelling to 28 countries throughout Central America, South America, and the Caribbean. They have also told women living in high-risk areas to delay getting pregnant for the time being.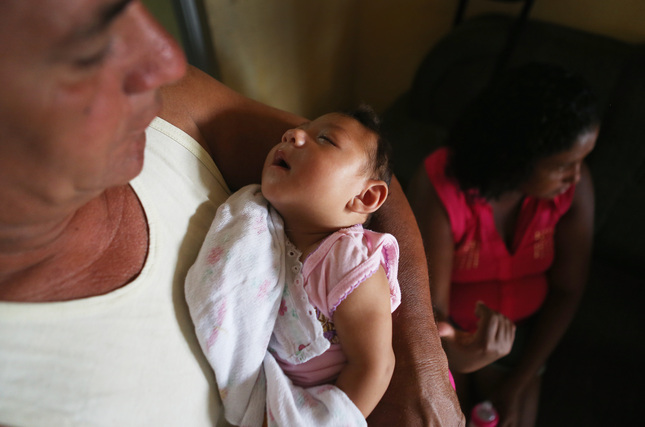 Rapidly spreading
Dr. Anthony Costello, the head of child health in the WHO, told the Independent that health officials are witnessing a rapid spread of the virus across Latin America.
"One very significant concern is that it seems possible it could move into other parts of the world with vulnerable populations," he said.  "These are places within the tropical belt and beyond – sub-Saharan Africa, Southeast Asia, southern parts of the United States and southern Europe."  
The virus has a higher chance of spreading in areas that suffer from poor sanitation, infrastructure, and health care. Costello also said that a vaccine could take years to become available. It will be extremely difficult to ethically test vaccinations on pregnant women. And, since the vast majority of the infected show no symptoms, it is hard to track the disease.
 "[The Aedes aegypti] loves urban life and has spread across the entire tropical belt of the planet, and of course that belt is expanding as global warming takes effect," Farrar said.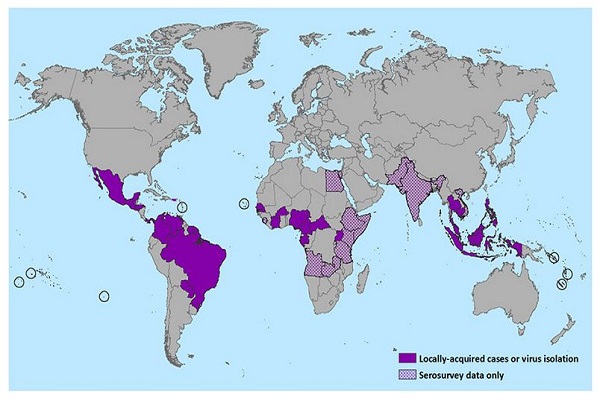 Will this affect the Olympics?
Since Brazil is one the most affected countries, many are wondering if this outbreak will delay or cancel the summer 2016 Olympics in Rio de Janeiro. Brazilian officials are insisting that it should not, and that only pregnant women are at risk. Jacques Wagner, chief of staff to Brazilian President Dilma Rousseff, said:
"Unless we are talking about a pregnant woman, there is zero risk – it's zero in the sense of something major happening."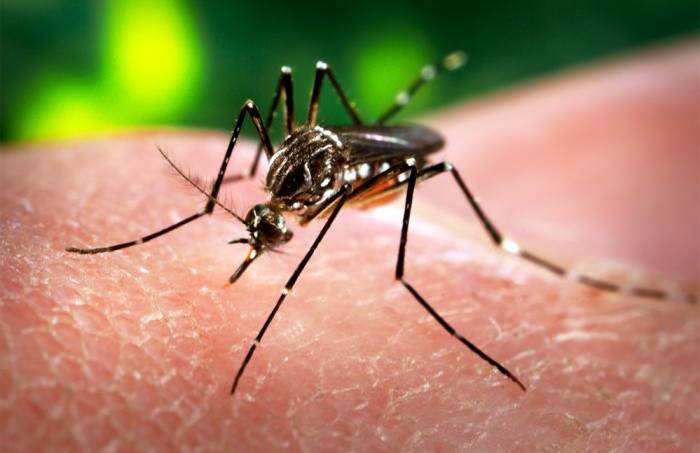 SEE ALSO: Health Experts Criticize How The World Health Organization Handled The Ebola Outbreak.