[onepage]
[gallerypage]
Nothing can make your day better than reading an uplifting story in the news. It's easy to get absorbed in negative news, but once in a blue moon something shows up, and it makes you realize that this is indeed a good day. Do you love happy endings? Then check out this list to start off your day the right way.
1. Success kid gets his dad a kidney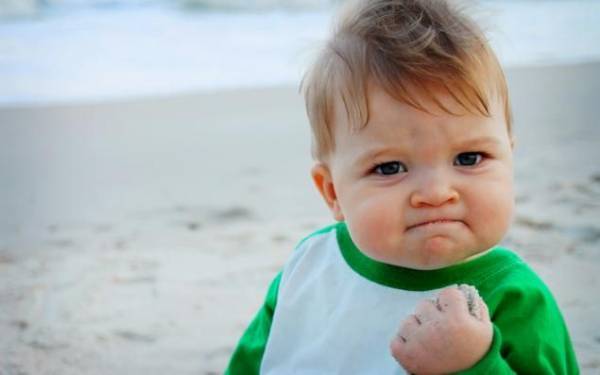 source
His name is Sam Griner and he's just a normal 8-year-old kid. Except for one thing: his baby photo is very famous. Sam was just 11 months old when his mother took a picture of him clenching his fist on the beach and posted it online. The pic has later become a popular meme and Sam was nicknamed "Success Kid".
Recently, Sam went viral again, and this time for a good cause. His father, Justin Griner, was urgently in need of a new kidney, but the family couldn't afford the operation. Consequently, his mother Laney set up a GoFundMe page, asking for the $75 000 that would be needed for the treatment. The fund went viral, and they passed their goal within one week! Success kid used his power to save his dad. He (and the internet!) couldn't be happier.
[/gallerypage]
[gallerypage]
2. Sweet cat becomes an animal nurse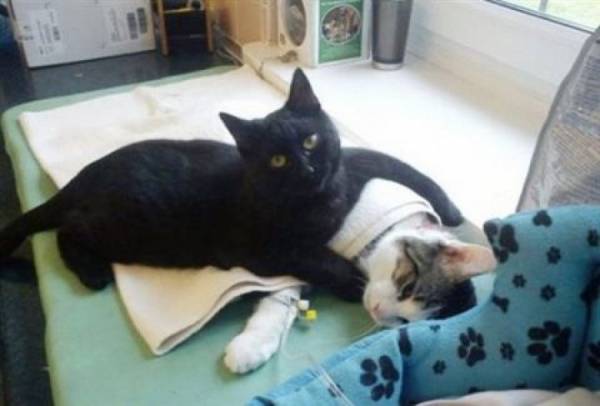 source
This Polish kitty has become famous for its loving nature. Rademenes, a little black cat, was brought to the shelter when it was only two months old, and in terrible shape. It had a serious respiratory infection, making the vets fear that it had to be put down. Before they could do so, Redemenes started to purr. Shelter workers realized that it wanted to live. The cat recovered and has gone on to help other animals coming out of surgery by cleaning them and cuddling them while they're in pain.
[/gallerypage]
[gallerypage]
3. An Australian woman defends a Muslim family
Watch a video of the incident below:
Stacey Eden, 23, has become an international legend after defending a Muslim family from a racist rant on the train. An older woman verbally attacked the couple, accusing them of being ISIS supporters because the Muslim woman was wearing a hijab. Eden recorded the conversation and went on the defense telling the woman: "It's got nothing to do with you. Have some respect, shut your mouth. If you've got nothing nice to say, then don't say anything." Faith in humanity has been restored!
[/gallerypage]
[gallerypage]
4. Grandpa goes to prom
Watch the video below:
https://youtu.be/fdowj6A7sgg
A teen from Alabama made the headlines after deciding to take her 80-year-old grandfather to her prom as her date. Joy Webb decided to take her grandfather, James Drain, after hearing that he has never able to attend his own prom while he was in high school. The family went all out, with photographs, corsages and even news crews documenting the experience. It was also Drain's first time wearing a tuxedo. Sweet!
[/gallerypage]
[gallerypage]
5. A town jumps in to save a business owner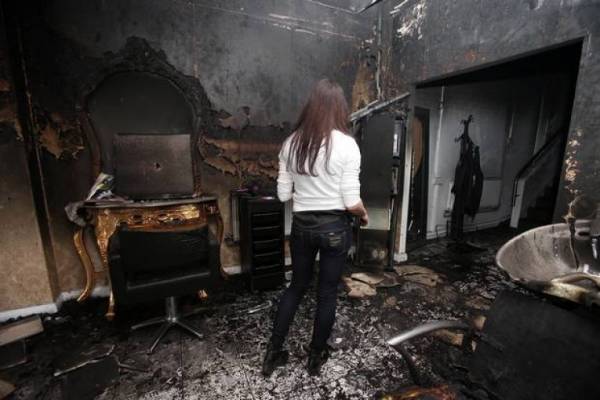 source
In East Belfast, Ireland, a racist arson attack on a small business left a family in tears. Asta Samaliute and her partner Ben Grigisas are Lithuanian. The crime is one in a string of attacks on foreign nationals in the last few weeks. Luckily this story has a happy ending: the community set up a GoFundMe page for 3 000 Euros which has now reached more than 11 000 Euros. Donations came with messages of love and support, praising Samaliute for her hard work and reassuring her that not all people were the same. So beautiful!
SEE ALSO: He Helps His Disabled Friend In The Most Touching Way.
[/gallerypage]
[/onepage]