[onepage]
[gallerypage]
With the consumer purchasing power gradually increasing in China, Chinese citizens are beginning to travel more often than they used to. It is estimated that by 2020, 200 million Chinese nationals will travel abroad! Chinese tourists are becoming frequent and savvy travellers. Curious to discover a new world, it seems like the Chinese prefer exploring new horizons rather than visiting traditional destinations such as Europe or North America. They are rather inclined to venture into the unknown lands of Africa.
A booming destination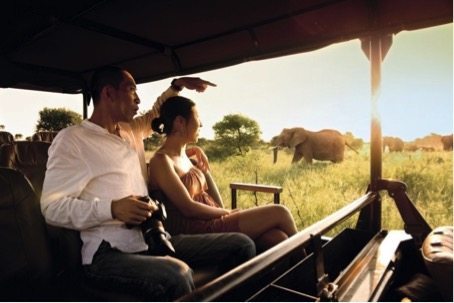 source
China has always nurtured a relationship with Africa, especially in the private sector. Chinese business stakeholders maintained close commercial ties and established numerous bilateral agreements with their African counterparts. These exchanges ultimately promoted tourism in Africa. New air routes were even launched to facilitate exchanges (Direct Flight Beijing-Johannesburg).
No one could have expected Africa to be a key attraction for China's tourists. In 2008, a mere 2.6% of Chinese tourists chose to travel to Africa.
[/gallerypage]
[gallerypage]
Chinese travelers are looking for exotism
Here are the 10 most popular destinations in Africa for Chinese tourists.
1. South Africa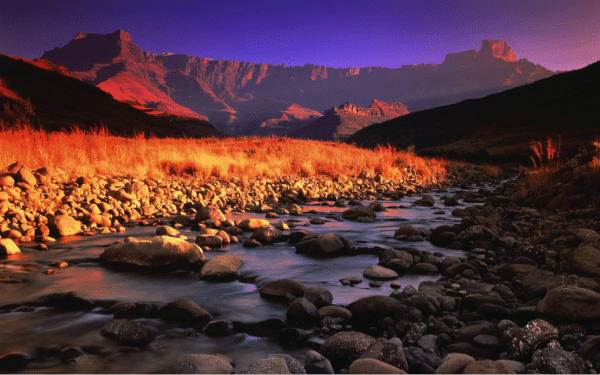 source
The increasing presence of Chinese tourists in South Africa is impressive and has been growing by more than 50% year by year. The development of Chinese tourism in South Africa is highly due to the introduction of a direct flight between Beijing and Johannesburg. China is now South Africa's 4th largest foreign tourist market.
[/gallerypage]
[gallerypage]
2. Egypt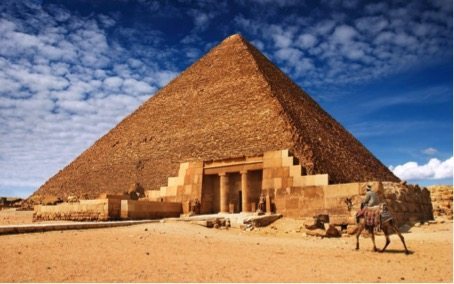 source
Chinese tourists contribute enormously to the development of the tourism sector in Egypt. During the Egyptian revolution, the Chinese government imposed a travel ban on Egypt. This ban has been lifted, which is a windfall for a country where tourism represents 10% of the economy.
[/gallerypage]
[gallerypage]
3. Kenya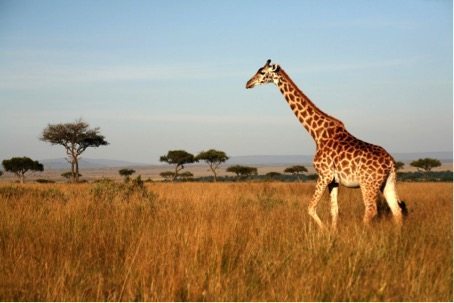 source
Kenya's wildlife is attracting a growing number of Chinese tourists who are fascinated by safaris and by the annual wildlife migration. The number of Chinese tourists travelling to Kenya has tripled in past years.
[/gallerypage]
[gallerypage]
4. Cameroon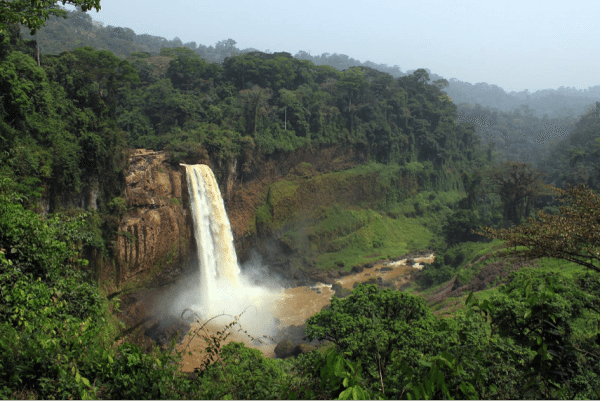 source
The Chinese government approved Cameroon as a destination for Chinese tourists in 2011. Nicknamed "the Miniature Africa", Cameroon counts no less than 830 tourist sites. Eco-tourism has a high growth potential in Cameroon. Indeed, the country is richly endowed with wildlife reserves and lush landscapes.
[/gallerypage]
[gallerypage]
5. Senegal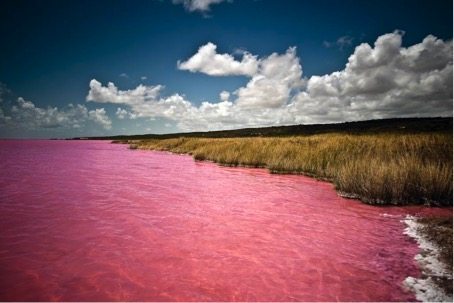 source
In 2012, more than 1 million Chinese tourists visited Senegal. This figure represents a great potential for the future. Senegal hopes to attract 3 million Chinese visitors by 2023, especially since the country was named "great tourist destination" by China.
[/gallerypage]
[gallerypage]
6. Algeria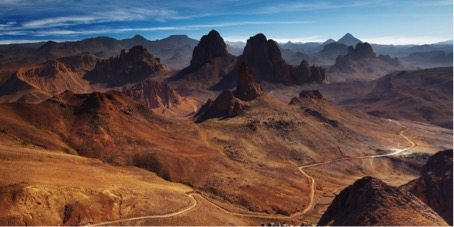 source
Air Algérie almost suspended its Algiers-Beijing route due to low profitability. However, a renewed interest from Chinese travellers prompted the airline company to maintain the line. Today, 80% of the passengers flying the Algiers-Beijing route are Chinese. Air Algérie is in the process of opening a first-class cabin that will cater to business travellers and wealthy tourists.
[/gallerypage]
[gallerypage]
7. Angola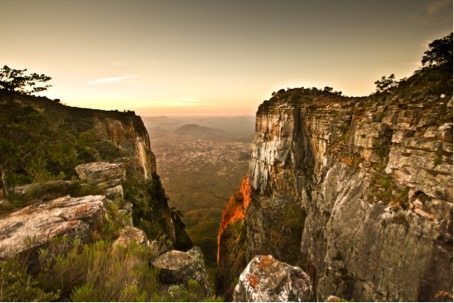 source
Angola plans to diversify its economy by promoting its tourism sector. Angola has become very popular among Chinese tourists, as the commercial ties between the two countries have strengthened.
[/gallerypage]
[gallerypage]
8. South Sudan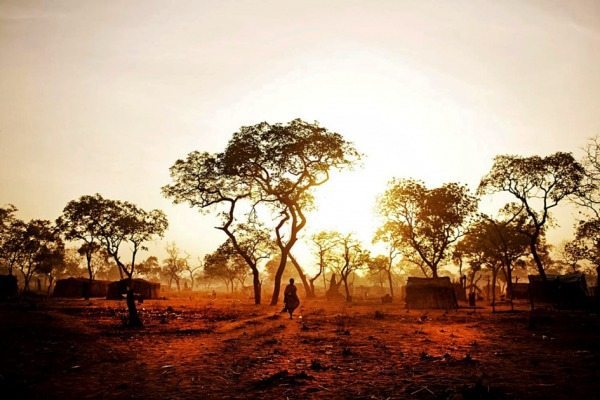 source
As it is the case in many African countries, business and political ties are promoting the flow of Chinese people. Southern Sudan is no exception. The country attracts an increasing number of Chinese citizens. South Sudan's lakes, national parks, and collection of coral reefs make it a place with a unique fauna and flora.
[/gallerypage]
[gallerypage]
9. Mauritius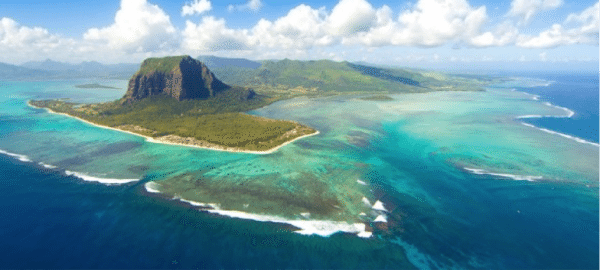 source
A while ago, Chinese tourists were rather unwelcome at Mauritian hotels. Nowadays, they are positively perceived. Chinese tourists are now pampered and many activities and tours cater to them.
[/gallerypage]
[gallerypage]
10. Zimbabwe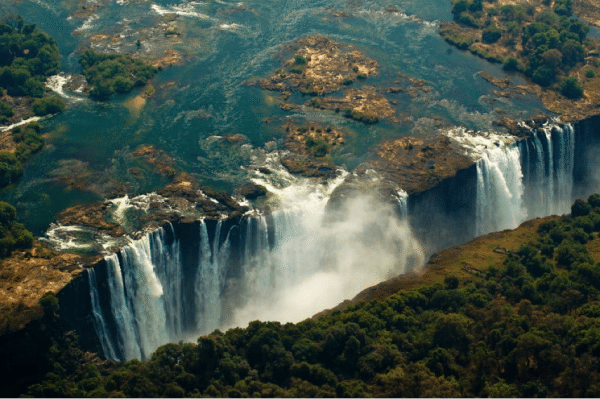 source
Zimbabwe barely hosted 5,000 Chinese tourists in 2014. In a public statement, the authorities announced their goal to host 50 000 Chinese visitors by the end of 2015. Zimbabwe has a major asset: the impressive Victoria Falls.
[/gallerypage]
[gallerypage]
The outlook
Chinese tourism in Africa has a great potential. Africa's economic strategy appears to be headed towards exploiting the continent's natural resources in order to develop and to promote a tourism sector that can create jobs. Furthermore, tourism in Africa is booming (5% growth in 2013), and it meets the evolving needs of Chinese tourists, who are more inclined to travel nowadays. For instance, countries like Morroco are promoting Chinese tourism.
In order to attract more Chinese tourists, African governments must improve their infrastructures and safety measures. Most importantly, members of the tourism sector should study Chinese tourists' behaviours. Indeed, Chinese tourists prefer to travel in organized tours when visiting African countries since these destinations still sound risky to them. The Chinese have even invested in a plan to help African aviation authorities improve their airline safety measures.
Tourism can become a key driver of economic growth in Africa.
Source: World Tourism Organization
About the author
Olivier VEROT is an expatriate who's been living in China since 2007. He owns a blog where he shares his knowledge of the Chinese market with entrepreneurs from all around the world. He also started a marketing agency.
SEE ALSO: 12 Unique African Cities That Will Spark Your Curiosity.
[/gallerypage]
[/onepage]