Life
Hospitals Came Up With Creative Ways To Spread The Holiday Spirit To Their Patients
You will often hear that hospitals are the last places people would want to spend their holidays at. That is because many of you associate hospitals to sickness, sadness, and death. What you tend to forget is that medical also staff help, cure and save lives as well. In order to remind you all that hospitals can be happy places, nurses and doctors took photos of their hospital's most creative holiday decorations and shared them on the Internet. Which ones do you prefer?
1. Christmas babies
They look so much cuter in their little red stockings.
2. Staying alive
This heart will be beating long after Christmas is gone.
3. A Christmas tree made of gloves
Creative and festive!
4. Santa's blood giveaway
Blood for Christmas can be someone's best gift ever.
5. A special decoration
Who would have thought that these objects would ever be used for decoration?
6. Christmas lights
When prescription bottles enlighten your day.
7. Keeping the holiday spirit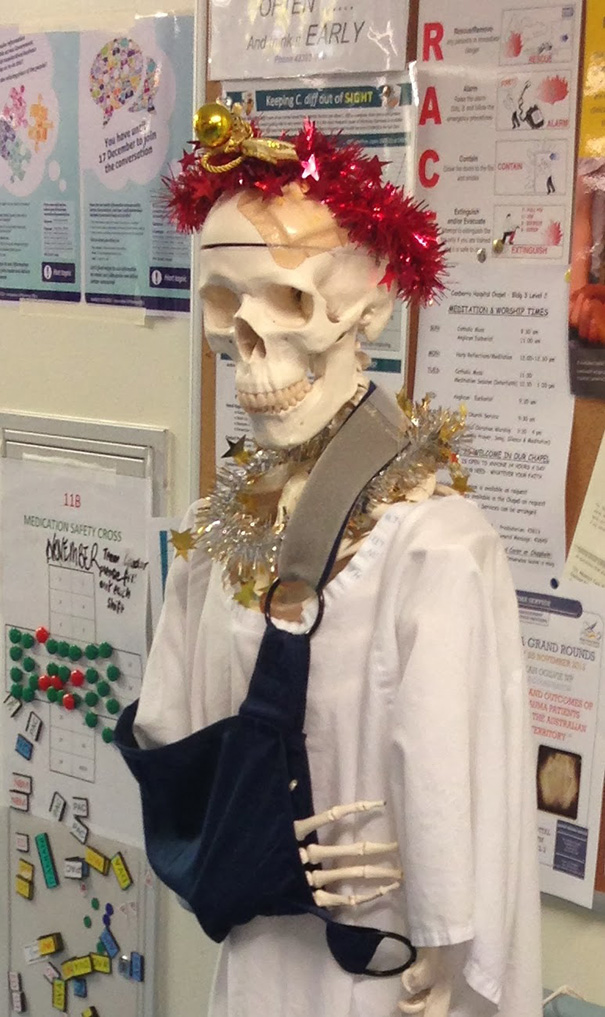 Look at this big smile!
8. Seasons greetings from the dental office
Don't eat too many sweets!
9. Another Christmas tree made of gloves
You don't need much to cheer the place up.
10. It's all about design
The only time one would enjoy looking at pee jars.
11. Another creative idea
You can make a Christmas tree out of anything.