Legendary musicians Yemi Alade and 2Baba have been spotted together at a studio in Lagos. While nothing has been officially confirmed yet, rumors are circulating that the two are collaborating on an exclusive project with Coca-Cola entitled "Taste The Feeling." Since they are some of the most well-known and celebrated performers in Nigeria, this partnership is sure to be amazing.
Finally working together
Alade and 2Baba run in the same circles and perform at the same gigs, such as last year's edition of Star Music Trek and the MTV Africa Music Awards. As a matter of fact, they were both recognized at the MTV Africa Music Awards. Alade took home the Best Female Artist award in 2015, and 2Baba won the Best R&B category in 2009, the Artist of the Year and the Best Male Artist prizes the following year. Although they have collaborated with several famous Nigerian artists, for some reason, they have never recorded a song together. Now the moment is finally here!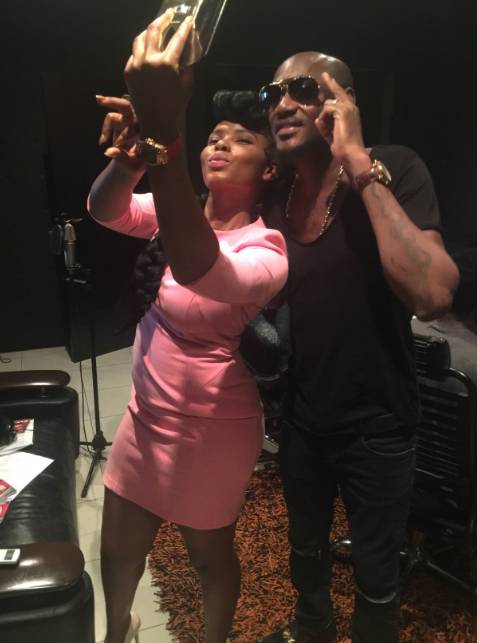 Going strong
Yemi Alade, who's been very active this year, recently released her highly anticipated sophomore album: "Mama Africa: The Diary of an African Woman." The record features P-Square, Rotimi Keys, Sauti Sol, Flavour, Sarkodie, DJ Arafat and Selebobo. The album has performed very well on the charts, debuting at the top of the iTunes Nigeria Albums and iTunes Africa World Albums charts, and making it onto several other charts around the world. She is already working on a deluxe album with extra songs as well as an album tour.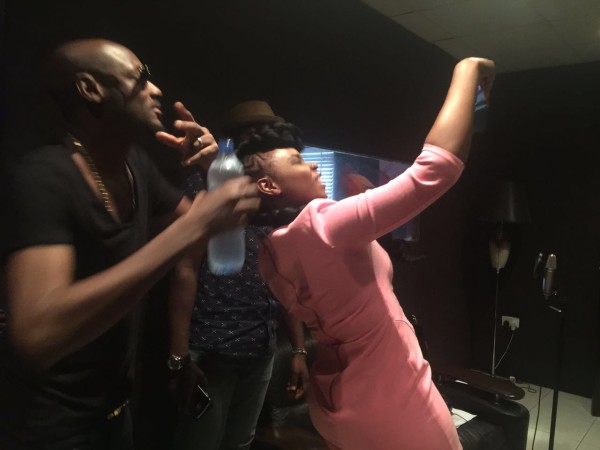 2Baba has been hard at work too. He is currently a coach on The Voice Nigeria, which premiered last Sunday. The reality-singing competition will be playing every Sunday at 8:00pm this season, with the celebrity coaches taking a very hands-on role training the competitors. He has also put out several singles this year, including "50/50" featuring Waje and Ice Prince and "Officially Blind."
Dropping hints on social media
Both Alade and 2Baba shared some photos of them in the studio together. 2Baba shared a pic on his Instagram page with the caption:
"Hanging with @yemialade in the studio. #SecretProject #WaitForIt #TasteTheFeeling."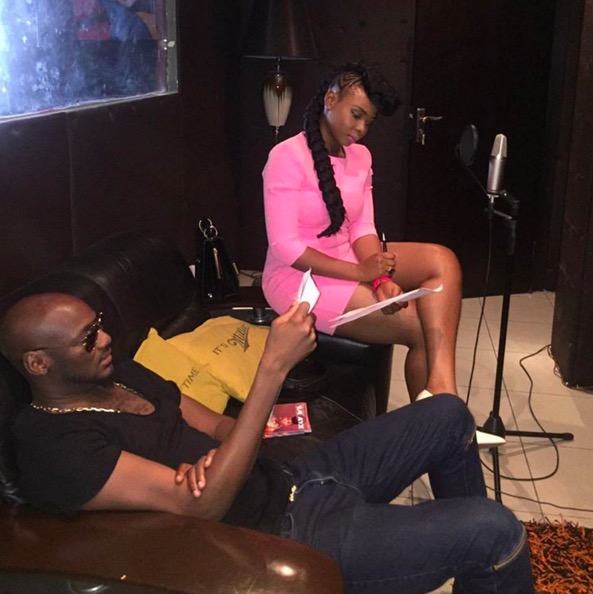 Alade also posted a photo of them on her Instagram and captioned it:
"In other news…WE ARE COOKING SOMETHING ….CC@officialtubaba the graceful one!#mamaafrica #hush #tastethefeelingNg #mamaafrica."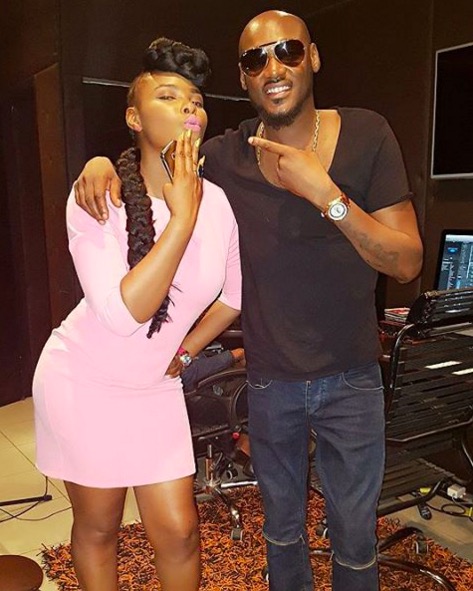 SEE ALSO: Yemi Alade Releases Her Much-Anticipated Second Album.