Buzz
8 People Who Changed Their Appearance To Look Like Animals
These 10 people took their passion for body transformations to the extreme. They underwent surgical procedures just to look like tigers, leopards, and even lizards. You will notice that several of the animals in question are not the most docile. This is not a coincidence.
1. Half man, half octopus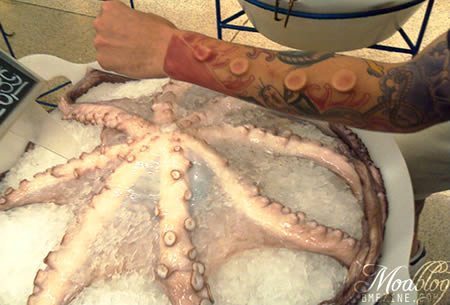 source
This Brazilian man transformed his arm into a tentacle.
2. Tiger woman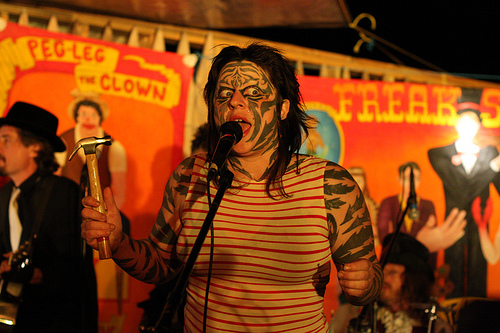 source
Katzen is a tattoo artist. She tried as much as she could to look like a tiger. She even attached a mustache to her facial piercings.
3. The zebra man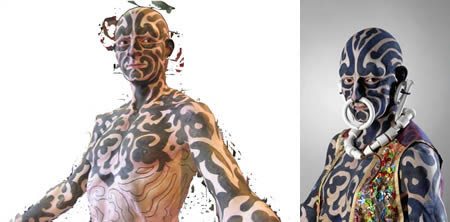 source
Horace Ridler tattooed himself as a zebra.
4. The leopard man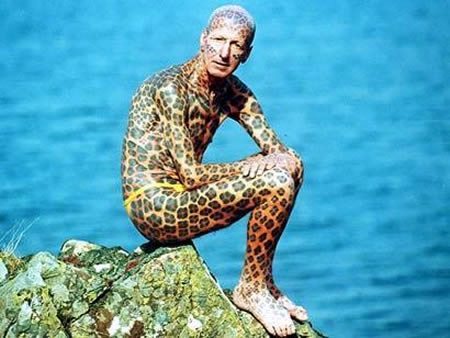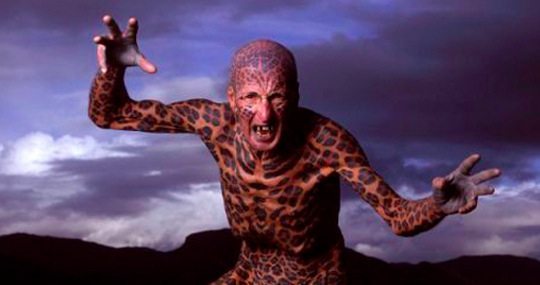 source
He once was world's most tattooed man. At the age of 73, Tom Leppard now lives in a small cabin on the Isle of Skye, Scotland.
5. Catman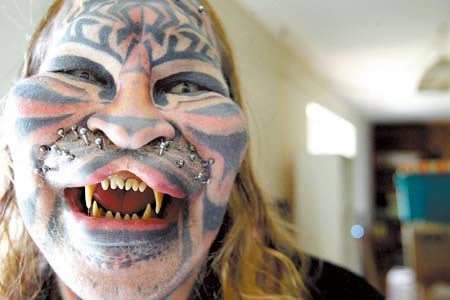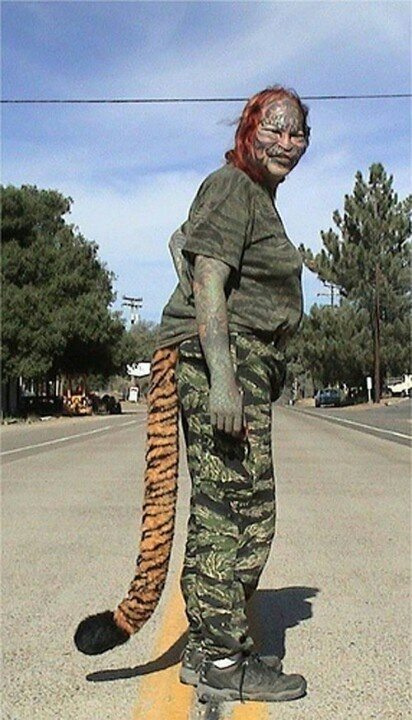 source
Catman also wanted to look like a tiger. He underwent very extreme procedures: implants, injections, teeth rebuilding, piercings, tattoos…his whole face went under the knife.
6. Half man, half lizard.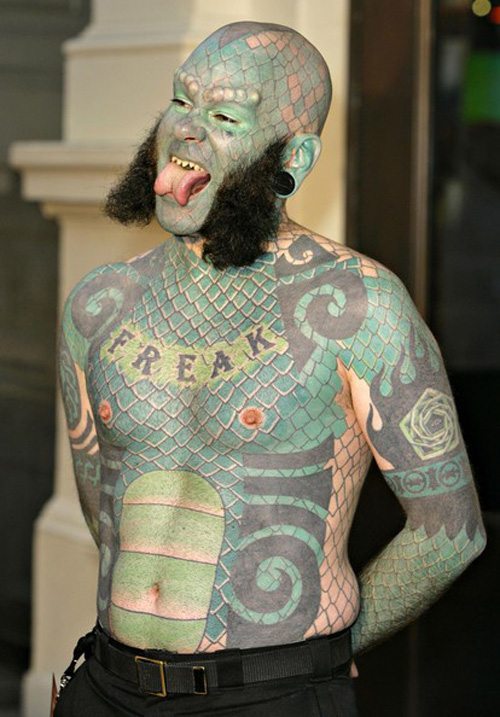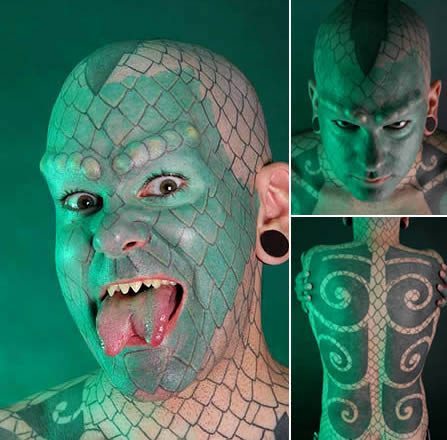 source
Born in 1972, Éric Sprague was one of the first people to bifurcate his tongue. His transformation into a reptile required 700 hours of labor.
7. Catwoman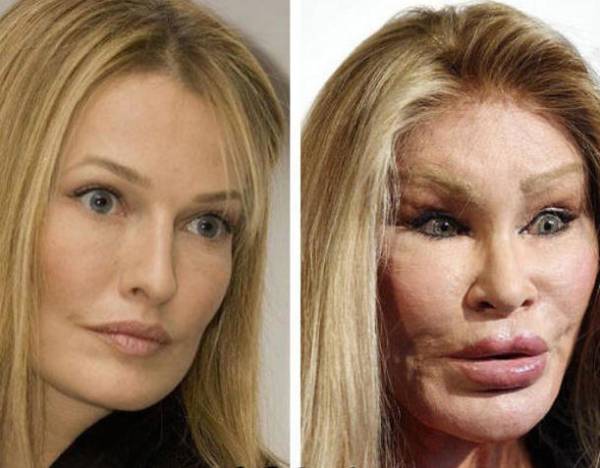 source
Married to billionaire Alec Wildenstein, Jocelyne Wildenstein went through a number of extreme plastic surgeries that considerably changed her appearance, especially her face. Worried that her husband would no longer be attracted to her, Jocelyn started undergoing plastic surgeries. She knew her husband loved big cats, so she requested a plastic surgeon to make her look like a big cat. She didn't get the reception she was hoping from Alec, who initiated a divorce procedure. This episode was very publicized because of the couple's 10 billion dollar worth, as well as Jocelyne's strange looks.
8. The man dog

source
Once a YouTube sensation, this man posed as all kinds of animals.