Médéric Turay, an artist born in the Ivory Coast, creates art from coffee. He began drawing when he was just 4 years old and today, his art is featured in some of the world's most prestigious exhibitions. 
Two cultures struggling
In 1995, Médéric moved back to his native country with his family where he finished his studies and began training in fine arts. He graduated from Ivory Coast's National Institute of the Arts in 2000. His career really took off in 2013 when he was awarded the Jack Bell prize – a UK based program that supports young African artists. His art reflects his dual heritage.
"I have those two combinations of cultures struggling in my soul," he said. "I think my paintings reflect that because you can see something very African in them, but also a very contemporary style, like street art."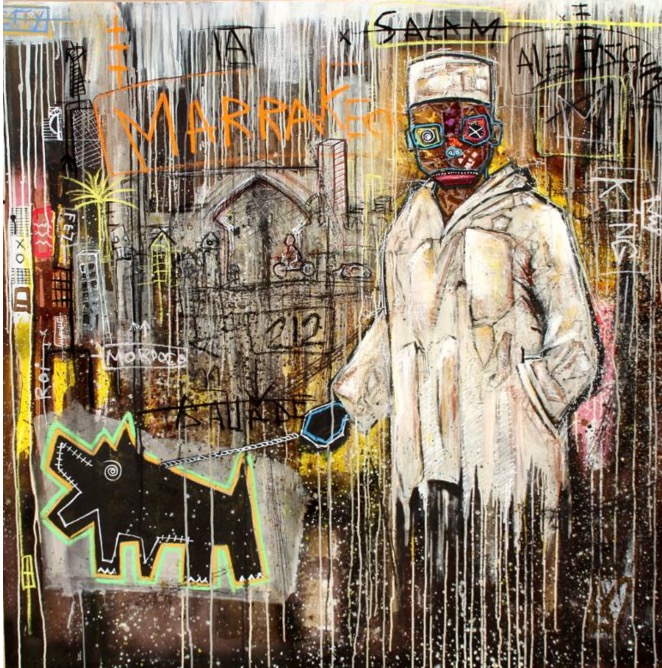 A multitalented artist
Turay started his career as an artist in the music business. The young rapper released his first album Ma route est longue in 2003. He was nominated for the Best Rap Artist, Ivory Coast  prize at the MTV Awards. Médéric performed  in several venues in the US as well as in France, Zimbabwe, Burkina Faso, Mali and Senegal, and of course in his native country of Ivory Coast.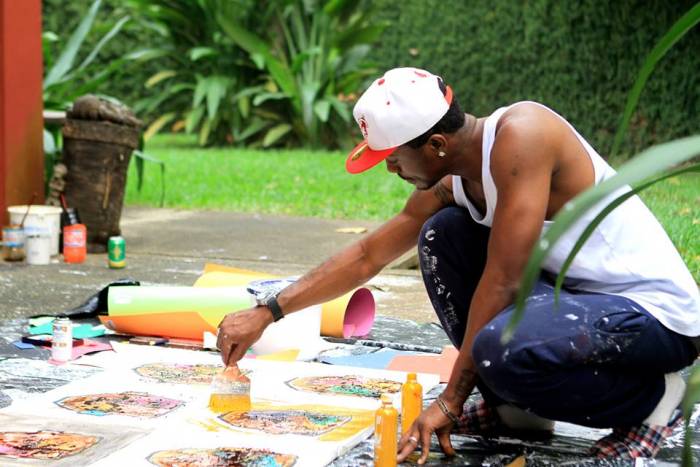 Celebrating his roots through art
Coffee is a main export of the Ivory Coast and it plays a big part of Médéric's art.
"I add glue to thicken the coffee, so that I can work it just like acrylic paint. I spread it, add colored paper, and work it up in layers. It's a slow process but each time it dries, it starts to morph, and the face begins to appear by itself," he explained.  "The best way for me to celebrate black beauty is to express myself with beautiful, bright colors."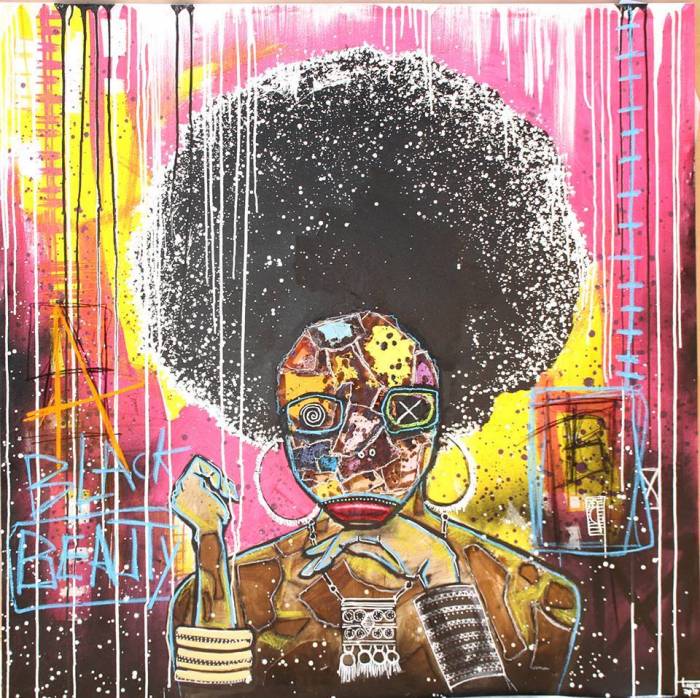 Inspired by real life
Médéric's art often refers to important world issues. In a piece called Broken Dreams, the artist addresses the problem of child soldiers in Africa.  
"It's bad enough that children's lives are torn apart by wars they didn't start.  But when they're forced into fighting in the conflict themselves, it causes psychological and physical damage that can often never be repaired."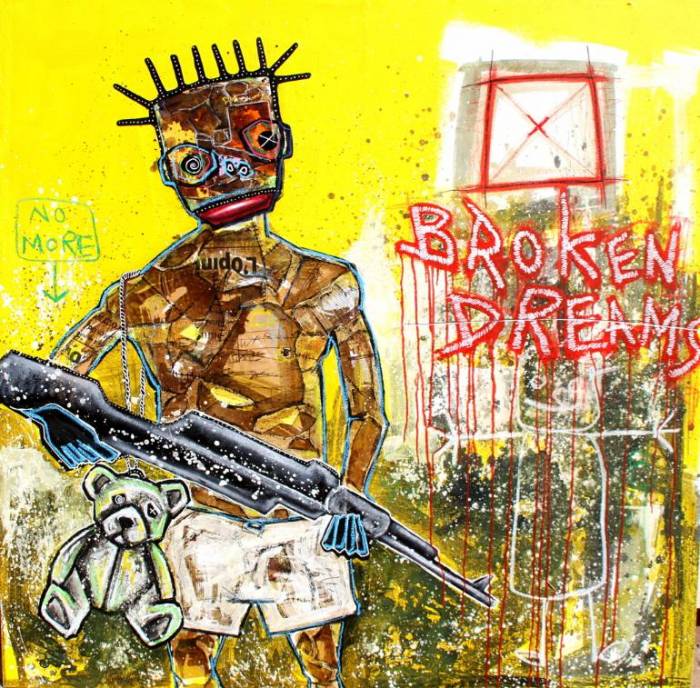 Another piece entitled Rich in Your Heart also addresses real life issues inspired by personal experiences.
"A friend of mine in the U.S. recently told me that two homeless people died on the streets, just in the last two days.  It was in the city I come from, Washington D.C. That inspired me to make this piece."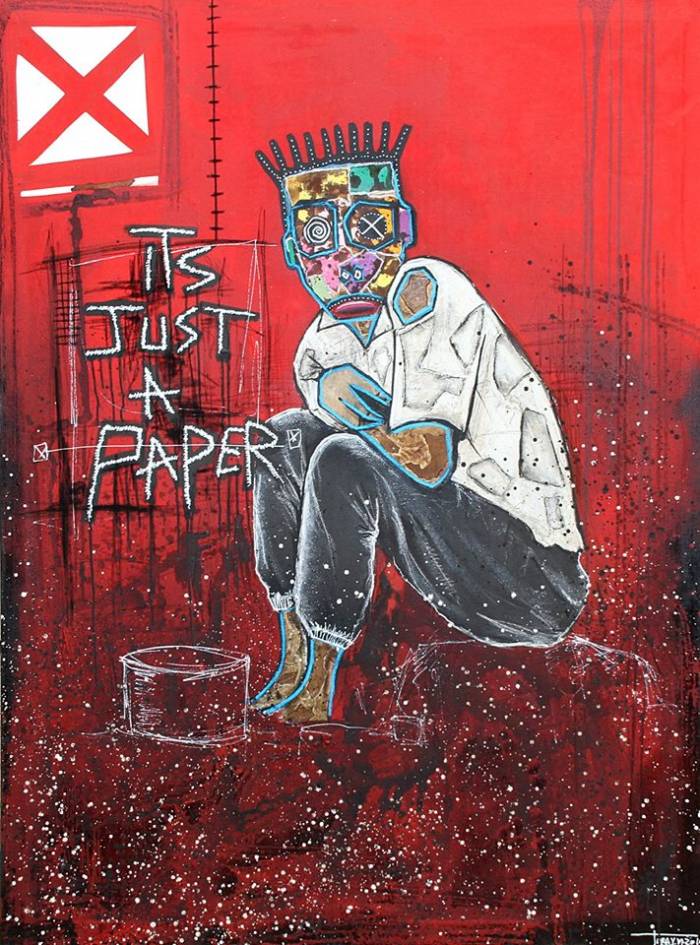 Accomplished and humble
His art has been featured in major galleries, such as the Saatchi Gallery in London, Ethan Cohen in New York, and Pierre Bergé in France. You will also find some of his creations in private collections in Europe. His work is currently in exhibition at the Marrakech Biennale 2016 festival in Morrocco. 
"It's really about finding your own collectors and people that will follow you all the way.  When the Saatchi Gallery bought 17 of my pieces, that took me to another level," he said.  Even with his amazing success, he remains humble.  "Despite that, I still feel like I'm only just starting out as an artist."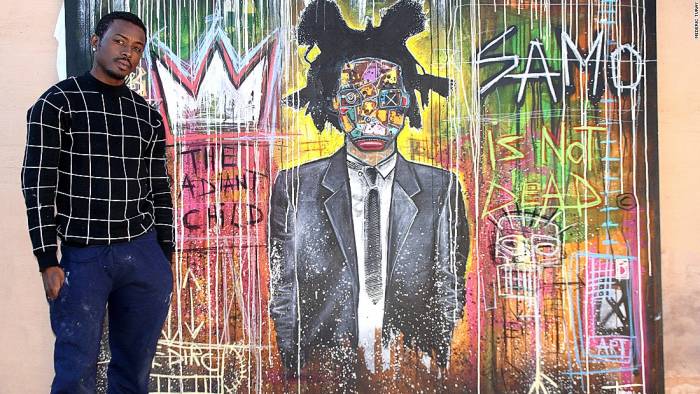 SEE ALSO: A Moroccan Visual Artist Creates Mind-Bending Photographic Art.