Zen
5 Tips To Creating The Perfect Smoky Eye On Dark Skin
Have you ever wanted to try that sultry, mysterious smoky look but worried that you could not pull it off? Rest assured, smoky eyes can look good on anyone. You just need to find the right colors and the right technique.
Start out with a clean and moisturized face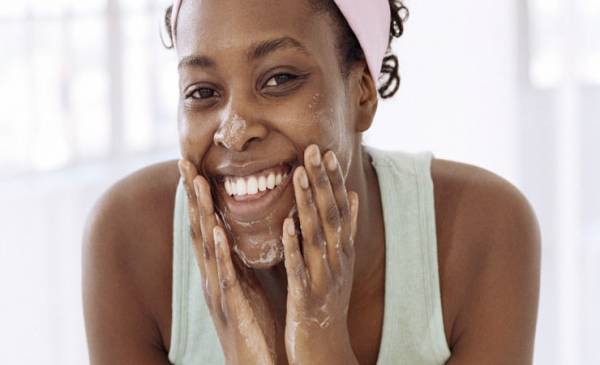 source
Whenever you put on any makeup, it is important to clean your face or else you may suffer breakouts. In addition, it is much easier to apply makeup when a face is moisturized. Cleaning your face also adds a layer of protection against some products. After you have washed your face, use a primer on your eyelid so that the makeup is not lost in your crease. Properly prepping your eyelids will help the color spread and stand out, which is especially important for darker skin.
Find the colors that complement your skin and your eyes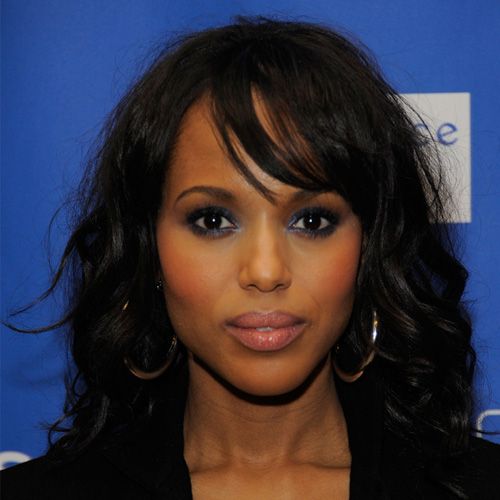 source
Most traditional smoky eyes are black or brown. But in reality, you can get any color you like. Darker skin absorbs colors, so you can get creative with bright shades without looking too overdone. Brown eyes are best accentuated by greens, and blues. Lighter eyes go well with shades of brown and gold. Purples, peaches, and grays look nice on everyone. Whichever color you choose, you will need three different shades: a very light shade, a dark shade, and then one that is in the middle.
Use the lightest shade as the base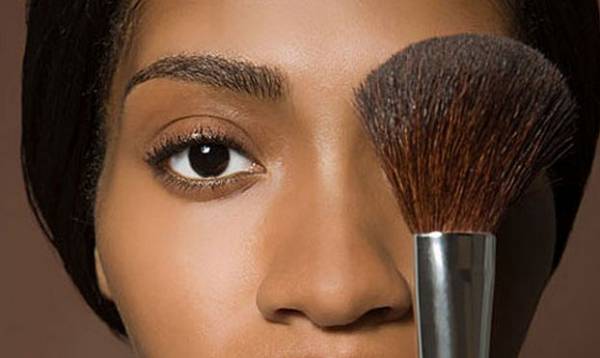 source
Cover your eye from the bottom all the way to below your brow bone.
Apply the dark colors on your eye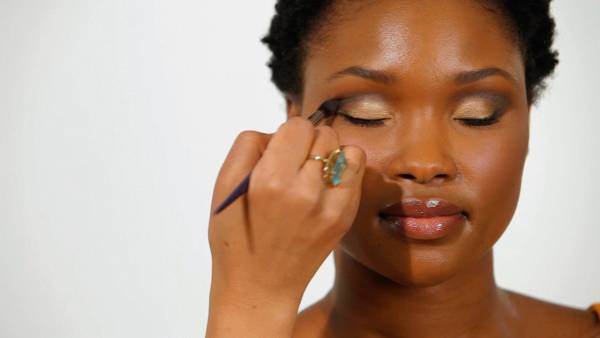 source
Apply the darkest shade from the middle to the outer corner of your eye, then on the creases. Put the medium color in the inner third of the eye as well as in corners. You can also put these colors on your lower lash line.
Apply eyeliner and then blend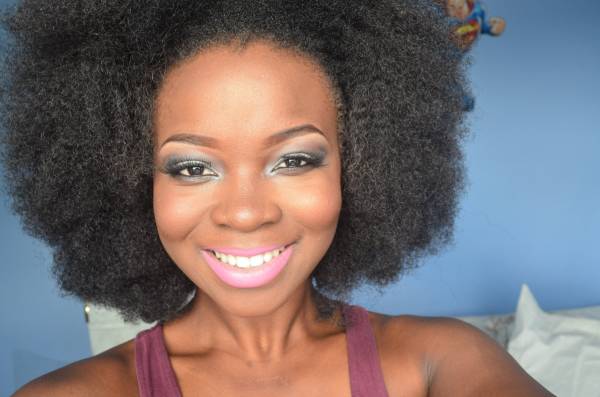 source
You will use more eyeliner than normal to achieve a smoky look. You can use a black eyeliner, or one that matches the darkest shade you used. Apply the liner right over your upper lash line and a thicker line in the middle of your eye. Smudge the liner with a small brush for a softer look. Then, with a clean brush, soften the hard edges and blend all the colors. Top it with some mascara and VOILÀ!
SEE ALSO: 8 Celebrities Who Openly Bleached Their Skin. What A Shame.