R&B diva Beyoncé just released the official video of her latest single Sorry. The black and white video is part of the visual album Lemonade, which is exclusively available on the Tidal and HBO platforms.
Inspired by African art
The video starts with Beyoncé reciting a spoken word piece written by British poet Warsan. The R&B artist is riding a bus with a group of women wearing tribal body art painted by Nigerian artist Laolu Senbanjo, who is known for his signature Afromysterics style, influenced by his Yoruba heritage. Beyoncé ends the scene with the following strong words:
 "Ashes to ashes, dust to side chicks."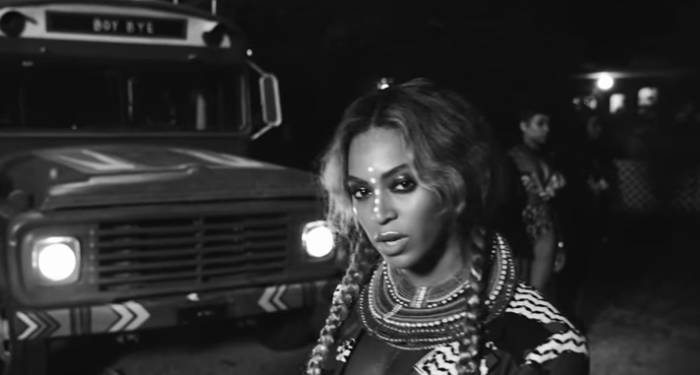 A surprise guest
The rest of the video takes place in a Southern mansion where tennis player Serena Williams is walking around, dancing next to the diva who is sitting on a throne. Nobody expected Williams to be featured in the video. The tennis player admitted that she had to keep the collaboration secret:
"If you tell me, 'Don't say anything,' I won't say anything," Serena told the press.
The video ends with Beyoncé standing by a bus and delivering a reference to who many believe to be Jay Z's alleged mistress:
"He better call Becky with the good hair."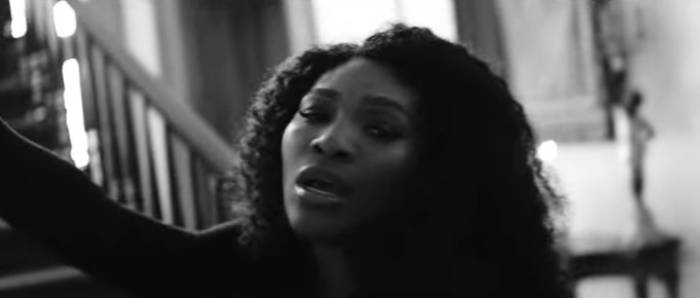 Watch the video of Sorry below:
SEE ALSO: Beyoncé's Lemonade Sets A New Standard In Pop Culture