Music
7 Awesome Cures For The Monday Blues
Are you like Garfield? Do you find yourself sick of the week before it's even properly started? You might be suffering from a bad case of the Monday blues. There is absolutely NOTHING worse than ending an incredibly fun or relaxing weekend with a hellish Monday morning. The Monday blues might seem like nothing serious, it affects your work quality and productivity. No matter if you're at work, school or anywhere else, it is a disease that can hit you at any time of the day, and it is relentless, returning every week for another bout of horror. Here are our tips to finally beat the blues once and for all!
1. Get organized!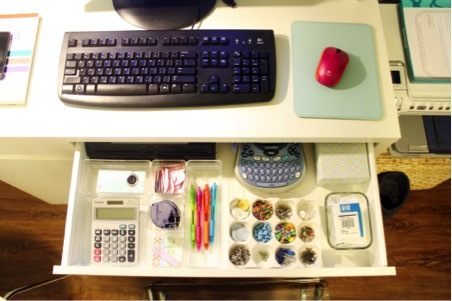 Start your day without running around like a headless chicken. To be on time is a great way to start fighting the Monday blues. If you organize your lunch, clothing and paperwork you need the night before, you'll find that your get up and go will not get up and go without you anymore. You'll feel refreshed and ready to start the day.
2. Pump that beat!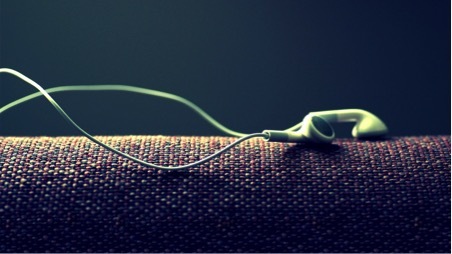 Getting the energy and mood necessary to make it through a Monday is hard. That's why scientists have found that music boosts your mood and concentration, making it easier to engage in your work for the day. So if you need a jumpstart to your day, put in your earphones and just Shake it off.
3. Dress up your outfit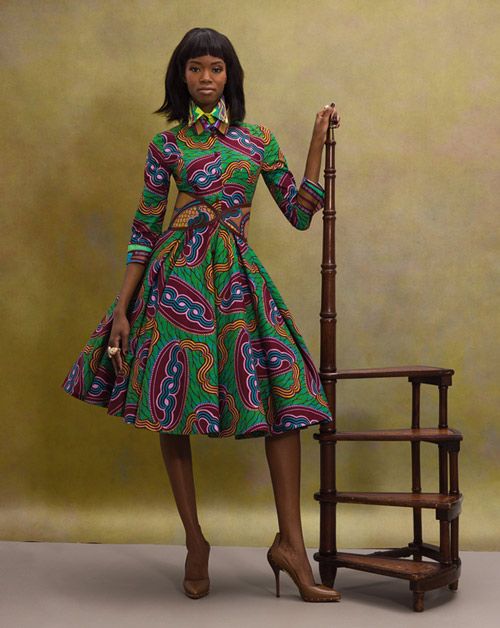 Wearing your favourite jacket, tie, skirt or shoes might make your day start off a bit better. The same goes for a bright colour. Have a massive meeting that will last hours? Wear red, or pink! Bright colours will not only wake you up more, but you'll get tons of compliments which may make your day seem a bit better than it is.
4. Make a reward system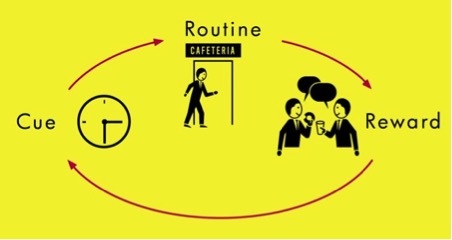 Were you on time this morning? Get yourself some nice coffee, well done. Did you finish that massive project you had due before lunchtime? Pack yourself an extra nice lunch to eat then. Are you working steadily without being a miserable grouch? You can watch an episode of your favourite series tonight after work. Did you set up all your stuff for the next day? Have a relaxing bath. Make sure to reward every difficult thing you do with something that will make it worth your while.
5. Don't just sit there!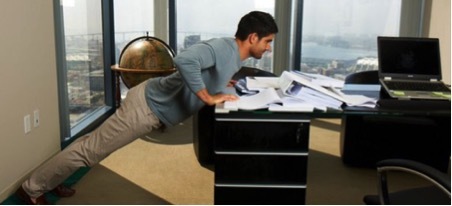 Sitting still the entire day is a sure-fire way to make your Monday miserable and boring. So while you wait for the printer, or you're on hold for an hour, do some stretches! Doing some exercise at your desk will not only get your adrenaline pumping, it'll also help your stress levels go down and help you concentrate better once you finish. For some awesome stretch ideas, go check out Deskercises and join a brand new phenomenon!
6. Take a breather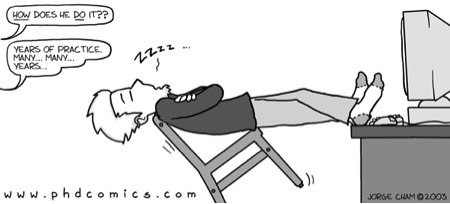 There is no worse symptom to Monday blues than that 3 to 4 o' clock lull. It's the time of drooping eyes and loss of concentration. You just want to go home and fall into bed. Well, this might be because you've been working too long. This doesn't mean that you should stop for the day, it implies that you should be taking more breaks in between hours. A five minute break to have some water, or one where you get up and ask your cubicle mate how he is doing will help your brain to categorize everything you have been doing and give it a short refresher before getting back to work.
7. Inspire yourself!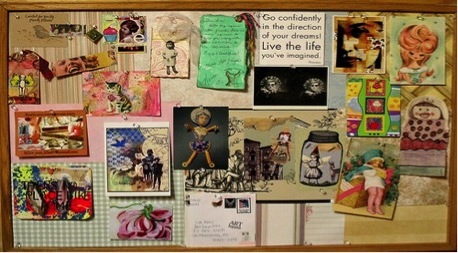 Making yourself an inspiration board to put above your desk (or in your drawer if your boss is a spoilsport) will help you stay focused. Working towards a promotion? Put up some pictures of stuff you'd use the extra money for, such as that new car you've been lusting after..this will help you make it through Monday blues in a minute.
Now consider yourself cured!