Success
The​ ​20​ ​Richest​ ​Pastors​ ​in​ ​the​ ​World
The American magazine, Forbes, released a list of the top 20 richest pastors in the world. With a fortune ranging from $10 million to more than a billion dollars, these pastors have built real empires whose influence have reached well beyond the religious sphere. In this list, Africa, the poorest continent in the world, is very well represented. In fact, seven Nigerian pastors have become national celebrities. While their followers hope for a financial miracle or to be cured of an incurable disease, these Nigerian pastors are seeing their fortune reach new heights. They travel by private jets, drive luxury cars and have impressive homes all around the world.
Let's discover these multimillionaire pastors.
20. Chris Okotie, 10 million dollars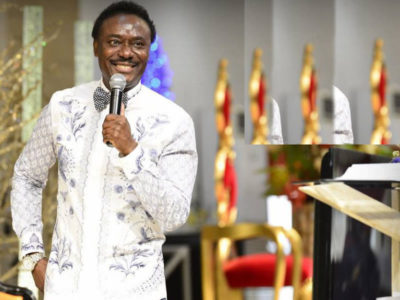 Before becoming a pastor, Chris Okotie was a famous singer known for the hit 80s song, "Show Me Your Backside." His church, among the more flamboyant ones in Nigeria, has about 5,000 followers including many local stars. He even ran in the Nigerian presidential elections three times in vain. A big fan of luxury cars, he possesses, among others, a Mercedes S600, a Hummer, a Rolls Royce Phantom and a Porsche.